The 12 days of Christmas: Kentuckiana edition
On the first day of Christmas The Horizon gave to me, a winter fun guide for the whole family.
Winter is fast approaching. The air is turning crisp and chilly. The smell of firewood attacks your nose as soon as you walk outside and a sense of holiday spirit begins to surround you. With the changing of the seasons comes a plethora of new activities to partake in.
1. Paoli Peaks is a ski resort located in Paoli, Indiana, about an hour drive from IU Southeast. It offers activities such as skiing, snowboarding and tubing mid-December through mid-March. While Paoli Peaks doesn't provide overnight accommodations, the activity could easily be turned into a weekend retreat by renting a cabin at nearby Patoka Lake.
2. Holiday movies are a staple of the winter season. Every year, new films are introduced to the ever-growing holiday movie genre, but many theaters still play the classics during this time of year.
Amy Landenwich, journalism freshman, has a holiday movie tradition of her own.
"I love watching the Polar Express at the IMAX," Landenwich said. "I love the feeling of watching one of my favorite Christmas movies on the big screen. It reminds me of the magical feeling of the holidays."
3. If you are a fan of "The Polar Express," whether it is the book, movie or both, this is the activity for you. A train picks you up in French Lick, Indiana, a little over an hour away from IU Southeast, where you board the Polar Express. While on board, Santa will present every child with the first gift of Christmas, a bell. The elves sing and dance with the kids during the ride. This event takes place Nov. 4 through Jan. 1, and tickets range from $32 to $55. The interactive experience makes this classic holiday story a reality.
4. Louisville Mega Cavern is transformed into a holiday-themed light show called Lights Under Louisville each year. The public is allowed to drive their cars through the cavern to experience this light extravaganza.
"I love doing the Mega Cavern lights because it's themed every year and it's great for a family event or date night," Caroline Elders, political science senior, said. "The lights are phenomenal."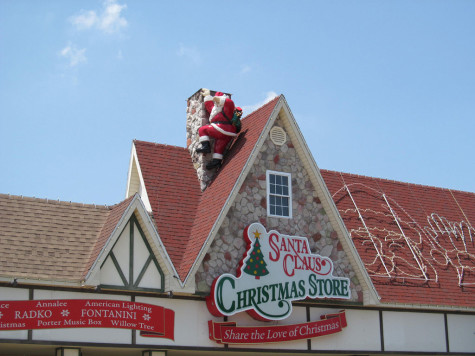 5. The name of Santa Claus, Indiana begs a visit during the winter season. The town is known for being America's Christmas hometown. It is home to the theme park now known as Holiday World but originally opened as Santa Claus Land. The town also holds other holiday attractions, such as Santa's Christmas Castle, Santa's Stables and Santa Claus Christmas Store.
These shops are why Morgan Schultz, political science senior, ranks Santa Claus among her favorite winter attractions.
"It's so awesome and fun to look at the lights and shop at the stores," Schultz said. "I get to act like a kid again."
6. Every year, the Kentucky Exposition Center holds a Christmas flea market extravaganza called the Christmas Gift and Decor Show. Local craftsmen and salesmen alike gather to peddle Christmas gifts such as candies and oil paintings. Gifts can be found for all tastes and ages if you're willing to sort through the menagerie of booths.
7. If pop culture dictates anything, no winter is complete without an ice skating experience, like at Iceland Sports Complex or the Jeffersonville Ice Rink. Whether it's Rudolph prancing around on a frozen lake or a couple on a first date, ice skating in holiday movies is inescapable.
"It's very fun because it's a rare hobby," Sydney McClure, sociology senior, said. "It gets you in the winter holiday spirit."
8. During the holidays, there are countless opportunities to volunteer your time, money and joyful spirit. Perhaps the most notable and nostalgic of these is the bell ringer for the Salvation Army. Whether it's serving at a local soup kitchen or picking up a Christmas angel at Kroger, think about volunteering this winter season.
9. "A Christmas Carol" is a staple in holiday theater. Louisville is a city that celebrates this classic by performing it every year. Going to the theater and enjoying a show that teaches you about the value of life could be exactly what you need to turn you from a winter Scrooge into a chipper tiny Tim.
10. Light Up Louisville is a kick-off event for Holiday in the City. Throughout December, Louisville pulls out all the stops, starting with a day of festivities on November 27. The day begins with a festival at the Kentucky International Convention Center from 4 to 6:30 p.m. The activities continue with the Run, Run Rudolph 5k. It ends with a parade with mayor Greg Fischer plugging in the lights and a firework show.
11. The Frazier History Museum has brought the Holidays Around the World exhibit back for a fifth year. It teaches viewers about winter holiday traditions of different ethnic backgrounds. The exhibit presents a unique opportunity to learn about the holiday season from various perspectives. Discounts are offered when you present your student ID.
12. Sometimes a cozy night in can be exactly what you need on a cold winter's night. Whether it be curled up in a soft blanket reading by the fire, crafting or baking cookies with the family, winter is the perfect month to enjoy your time indoors catching up on much needed rest and relaxation.
About the Contributor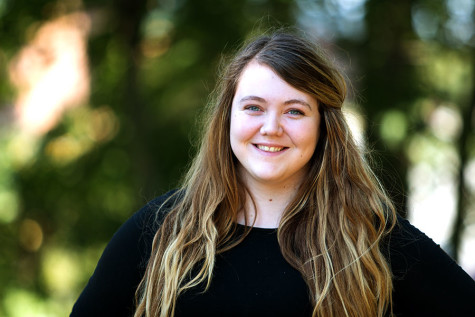 Kaetln Harrison, Staff Reporter (Fall, Spring 2015)
Hi! My name is Kate Harrison. I'm a staff reporter for the Horizon and an English and Journalism major at IUS. I'm also the Member at Large for my sorority,...