Comparing on and off-campus living
The good, bad and the ugly of living on or off campus.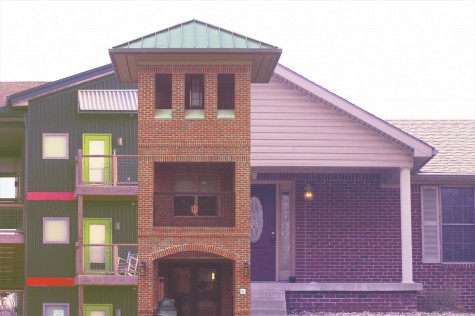 As an adult, signing a lease has the potential to be an exciting, yet daunting steppingstone.
There are so many things to consider, such as location, price, roommates, neighborhood and quality of the living quarters.
Experienced IU Southeast student renters discuss their living experiences comprised of the good, the bad and the weird.
IU Southeast Housing
Bethany Barton, fine arts sophomore, has lived in the IUS lodges since her freshman year.
She has four roommates, and she has two bedrooms, two bathrooms, a kitchen and a living room in her apartment.
Barton said she chose living on campus because it was most the convenient plan for her degree choice.
"Being a fine arts major, we do a lot of studio time and sometimes that means really late nights," she said. "So having the convenience of living really close to the studio was one of the main reasons."
Barton said the housing fee is expensive and that her scholarship won't help with housing, which is why she sometimes has to take out loans to pay for housing.
Barton said that while she likes how the apartments are designed, she has one complaint.
"There is no quarter machine in the laundry room and it really bothers me," she said.
So far Barton said she has liked her roommates and the only issue has been with combining their living styles.
"We all have different styles of how we like to keep things and that sometimes is a struggle," Barton said.
Barton said she is happy she chose to live in the lodges because it has kept her involved and informed about what is happening at IU Southeast.
Apartment or Condominium Living
Eric Finney, nursing freshman, said the prices of apartments and condominiums can drastically change due to location or how new and upkept the apartments are.
In the past year, an apartment complex called University Commons opened. University Commons is located in New Albany, directly off the Grant Line Road exit.
Finney said he has lived at the University Commons since July of 2015. He chose the apartment complex because it was close to IU Southeast and his daughters, and it has quick, easy access to the main highways.
Also, Finney said he pays $815 per month for rent. He also said utilities, which are not included, result in roughly an extra $100.
Finney said it has been easy for him to contact his landlord so far, and the landlord has been good about fixing his issues.
Finney said he only has one issue with the apartment complex.
"I don't like how apartments are not your own space," he said. "They leave notes on my door saying we are coming in at this time to change your air filters."
Finney said he is grateful they are changing his air filters, but he wishes they would not invade his space without his consent.
While University Commons is open to anyone, many college students live there.
Finney said sometimes the apartment is not the most family-friendly place.
"One time my daughters' sidewalk chalk was carved overnight when a college party was happening next door," he said. "In the morning, the red chalk was shaped like a penis."
Morgan Wooden, journalism junior, lives at Lakeview Condominium in Louisville. Wooden said she chose this location because she grew up in Louisville. She said she moved to Lakeview Condominium after she graduated from high school, and her plan is to live here until she graduates.
Wooden owns her condominium and pays a monthly fee of $160, which includes water and sewer. All other utilities she pays separately.
Wooden said she prefers living in a condominium instead of a house because maintenance is taken care of. She said there is no groundskeeping that she has to do, and if the weather is bad, the sidewalks and parking lot are cleared off.
Also, Wooden said the condominium owners are great about fixing issues she has had with her home.
"All issues go through the Home Owners Association and if they deem it the owner's problem and not their problem we have to fix it," Wooden said.
Wooden said since she lives in a condominium, she has to deal with nosy people.
"I bought my condo in 2012, it was summer and I had my door open and I was sitting on my couch and this guys walks into my house and goes 'I used to live here,'" Wooden said.
She said after that experience, she never leaves her door open.
Renting a House
Renting a house might be the cheapest option for someone looking to room with four or more people.
For example, in Louisville, there is a four-bedroom, two-bathroom house for rent. The monthly rent is $1,300 and four people each pay $325: However, this does not include utilities.
On the flip side, renting a home with no roommates could be more expensive than living in a dorm or apartment.
Emily Friedman, political science senior, rents a home in New Albany. She pays $750 for rent and which doesn't include any utilities.
Friedman said she got the house hoping to split the cost between roommates, it did not go as planned.
Friedman also said had a good landlord, but the struggle was getting things repaired around the house in a reasonable time.
"The landlord was nice and understanding but he never fixed anything and there had been some major structural and safety problems that needed to be dealt with that he never fixed even though I had contacted him several times," Friedman said.
Living in a house had more cons than pros, Friedman said.
"The pros are you can be far louder in a house, so if you wanted to throw a party you could without upsetting too many people," she said. "There is also breathing room in a house where as an apartment is more cramped."
Friedman said the cons of living in a house were that nothing ever got fixed, relying on roommates can be stressful and utilities made renting a home expensive.
"Renting a house is actually far more expensive [than renting an apartment], in my experience, because of all the added utilities," Friedman said. "Also relying on multiple roommates is also very difficult because not everyone always has their money for bills and give lame excuses as to why."
Friedman said she would not recommend first-year students to rent a house.
"I would tell a first year college student to get a dorm, that way they are able to experience college without having to worry about rent and bills every month while learning to juggle classes and work because all your payments are by semester so it makes it easier, I think," she said.
About the Writer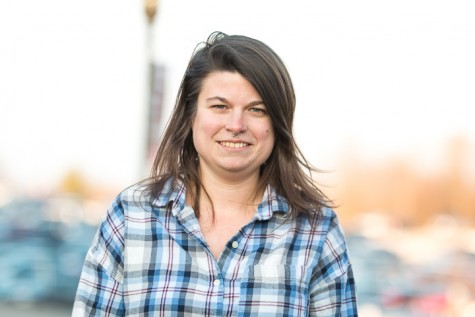 Charlyn Corum, Staff Reporter (Spring 2016, Spring 2015)
Hello All! My name is Charlyn, which is a modern form of Charles. I was named after my grumpy Grandfather who lived until the age of 92. At 10 years old...