This Path Will End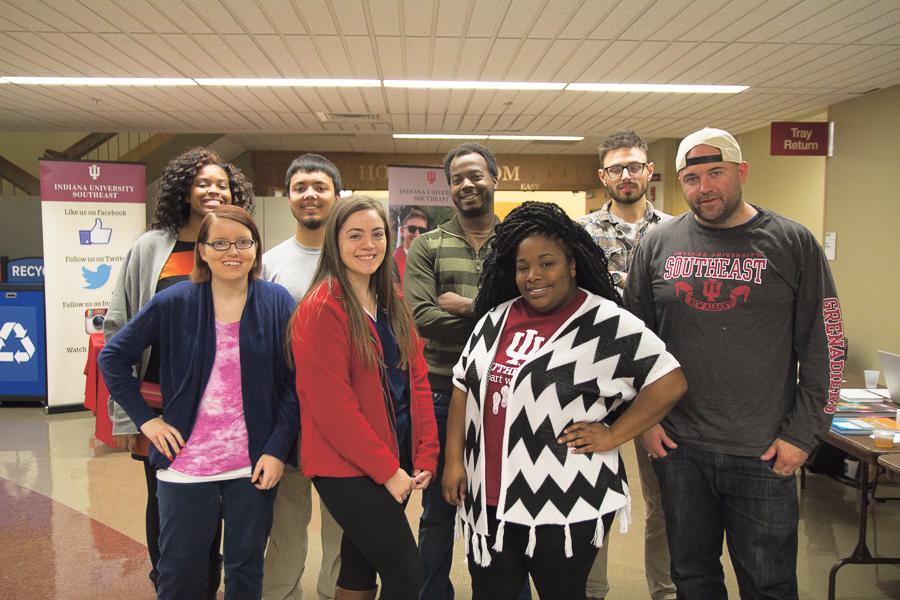 The end is near.
After walking on an exciting and chaotic path filled with coursework, exams, work and various life events, I will soon be able to say I have completed my time at IU Southeast.
I became a full-time IUS student in August 2012. At first, I didn't know what my true passion was. I was a special education major for almost two years before I switched my major to journalism.
I enjoyed teaching at first, because I liked working with students and helping them succeed. However, as my time in the School of Education went on, I found I was getting more and more stressed as I struggled to meet all of my supervisors' expectations. I ultimately left the School of Education and decided I needed to study journalism.
Switching my major taught me the importance of doing what I absolutely love the most: telling people's stories. I learned that it's always important to follow passions instead of working toward something I don't completely love to do.
The Horizon was one way I was able to follow my passion at IU Southeast. I joined the staff as a reporter in the spring 2015 semester, and my first day was basically a crash course in "makin' journalisms." While my classmates and I just went over the syllabus in my other classes, in The Horizon, I was assigned to cover that week's Student Government Association meeting.
I quickly found I was good at interviewing people and writing stories. However, taking good photos was tough for my first couple stories.
I learned the hard way that posed photos — ones where people just look at the camera and smile — are not normally accepted in journalism. Instead, photos need to be action-packed, showing people actually doing things. After learning this lesson, I applied it to my other stories.
Interestingly, my first semester on staff was the semester when I produced award-winning work. On Saturday, April 9, 2016, I received from the Indiana Collegiate Press Association a second-place award for Best Animation/Interactive Graphic for my story called "Horizon guide: dressing for success," and I received a third-place award for Best Breaking News Reporting for my story called "Snow days at IUS: students and faculty weigh in." I didn't work hard just to get those awards, but I was still thrilled to receive them, because they helped confirm the hard work I did.
My work in The Horizon and in my other journalism classes helped me become The Horizon's social media coordinator in the fall 2015 semester. I was then a news editor and social media coordinator in the spring 2016 semester.
In the 2015-16 academic year, I had several memorable moments on staff. The Horizon won the Pulitzer Prize of college journalism — the Pacemaker Award — in the fall 2015 semester. I was unable to attend the award ceremony in Austin, but I jumped up and down when I found out The Horizon received the award. I was so proud of our news organization and its achievements.
The spring 2016 semester — my third and final semester on staff — has definitely been my favorite one. It has also been the most stressful semester, in a good way.
Helping reporters become better writers has proven to be rewarding and challenging. I feel happy whenever my co-editor, Katie Casper, and I get a reporter's story published, and I feel our reporters will continue to succeed in the future if they continue to work at it.
I also kept my reporter hat on while being an editor. I covered several stories, including the Donald Trump rally in Louisville, Candy Crowley's and Brian Sims's visits to campus, the Chancellor's Medallion Dinner and others. I spent a couple of all-nighters in the newsroom to get stories done, hating my life then but feeling accomplished when the stories were finished.
I will always remember my Horizon experiences and the amazing people I worked with and became friends with. We worked on stories together, designed print issues and online stories together, hung out together, ate together and loved life together. And we were all mentored by our incredible adviser, Adam Maksl.
Adam taught me much of what I know about journalism. He prepared me for the professional world and was always willing to help me. I know that even after I graduate, I can continue to ask him for advice if needed. Thanks for being awesome, Adam!
My time on The Horizon staff was a huge part of my IUS experience, but it wasn't the only part.
Besides classes and participating in student organizations, I completed internships in the IUS Office of Marketing and Communications and the Harrison County Community Foundation in Corydon. I am so grateful for these internships because they helped prepare me for a career in communications, and I have realized the same skills I learned in journalism classes — interviewing, journalistic writing, editing, organization, photography, etc. — are applied to communications.
The best part is that on Tuesday, April 5, I was hired to be a full-time communications associate at the Harrison County Community Foundation, and I will start that position in June.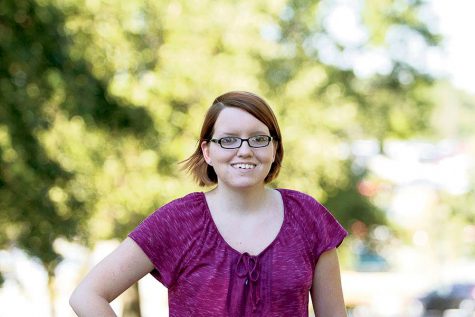 I love that I will be able to use my journalism skills in my position as I will write, design and create content for the foundation.
As my time at this university is ending, I know I will miss it so much.
I feel like I have truly belonged here. I was able to find myself and figure out what I want to do with my life. I took advantage of neat opportunities and I met some incredibly amazing people.
My path at IU Southeast has been long, bumpy, winding and tiring, but it has been worth every step.
My advice I have for you all is simple: Find your passion if you haven't found it yet, and work toward that passion. You may have to sacrifice something, but if you do what you love doing, you will be successful.
About the Contributor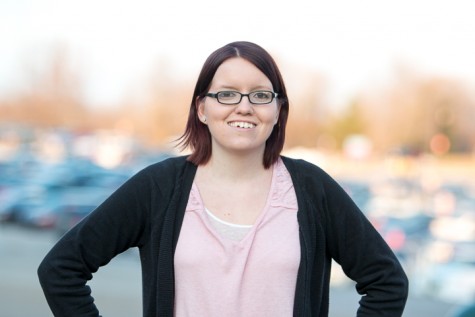 Kristin Kennedy, News Editor (Spring 2016); Social Media Coordinator (Fall 2015); Staff Reporter (Spring 2015)
Hey! I'm Kristin Kennedy, and I'm a news editor and social media coordinator for The Horizon! This is my third semester with this news organization. I'm...