Asian Pop Culture Club holds History of Karaoke
IUS students recently came together to relax with karaoke, singing pop music, anime and video game themes and other songs.
On Monday, April 11, the Asian Pop Culture Club held a karaoke night in University Center North, room 121. The event had a playlist created by Acappella Geeks Club member and English junior Quintera Quinn, but attendees could sing songs that were not on the list, upon request.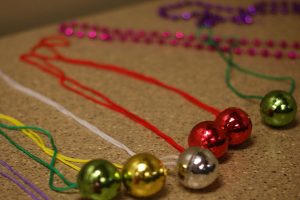 Attendees sang "Song of Silence" by Simon and Garfunkel, "Get Jinxed," which is the theme song of Jinx, a "League of Legends" character, and other songs.
Quinn said she picked songs that are popular and that wouldn't make people afraid to sing them. She also said the event's purpose was for people to get together and reduce stress before finals.
Cendra Stacey, criminal justice and psychology senior and president of the Asian Pop Culture Club, said the event was organized so different groups of students could come together and hang out, since she believes most students don't realize there are groups with similar interests on campus.
Stacey said all it took to organize the event was her group of friends getting together to make a playlist and buy some decorations from Amazon.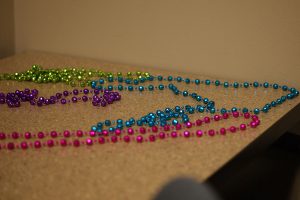 During the event, Stacey explained the origins of karaoke.
"Karaoke has been huge in Asian culture," she said. "A lot of people would go after school or work and they would do it to relax with friends and coworkers."
The audio equipment malfunctioned during the event, and the audio cut out many times while people were singing.