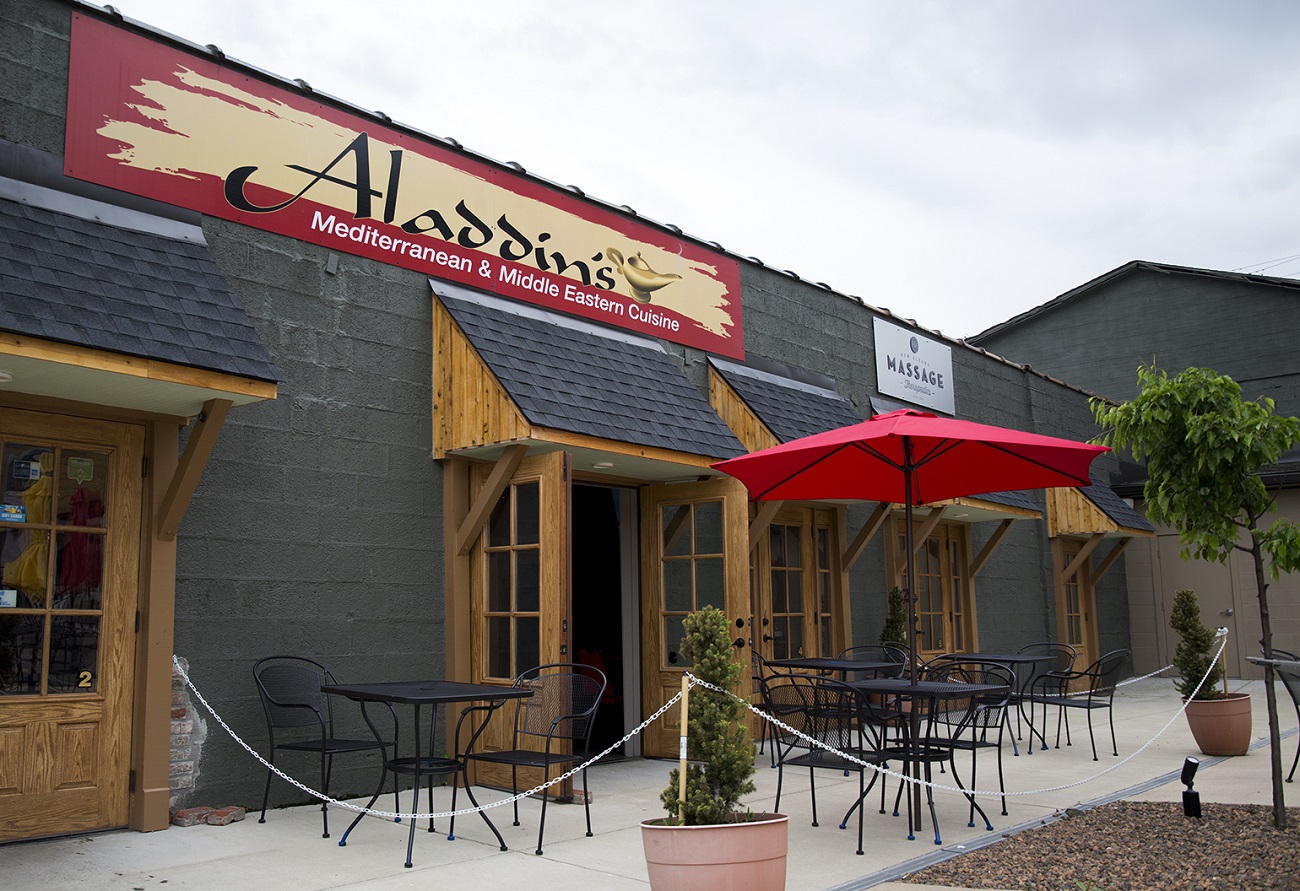 A Taste of the Mediterranean in Southern Indiana
Aladdin's Cafe offers a taste of the Middle East right here in New Albany.
In 2013 Mike Sajaja, originally from Jordan, opened Aladdin's Cafe with his family as a small cafe, offering only a few Mediterranean and Middle Eastern offerings. However, due to popular demand Aladdin's soon expanded to full restaurant.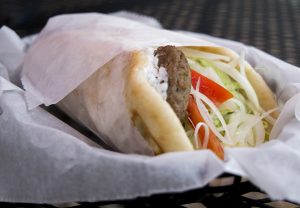 "We thought we would have a very small business, because we thought most people had never heard of this food," Sajaja said. "But a lot of people travel, a lot of people are from different parts of the world, so a lot of them like the food."
Sajaja said that after leaving the oil industry he wanted to try something different – to go into business for himself. So, in September of 2013 he opened Aladdin's Cafe with his son Moe, daughter Nancy and his wife Zein, who had already been in the catering business for years.
Originally from Dallas, Sajaja and his family moved to the Southern Indiana area in 2010. Though used to larger cities, he said they liked the small community atmosphere.
Sajaja's daughter Ala, and her husband Omar Abuhijleh, moved to Southern Indiana two years ago from Kuwait to be closer to her family. They both work in the restaurant.
Abuhijleh and Ala said they met in Jordan and lived in the capital city of Kuwait before coming to Southern Indiana. Both of them said it was a big change moving from the Middle East to the Southern Indiana area where it is much quieter and everything runs at a slower pace.
Although Sajaja said when he first opened he didn't know how the community would react to the type of food they served, but he said overall the feedback has been overwhelming positive.
"Some people don't like it I guess, they just don't like the food," Sajaja said. "Some people are just prejudice, but for the most part people have been really good … very supportive."
Although Sajaja said business was slow at the beginning, he credits word of mouth for the restaurant's popularity and that it has grown even more since their move to the new Underground Station location.
"Everything's been positive, people love the food," Omar said. "People have been really friendly with us. They love the restaurant, they love our food and whenever something bad happens, they come here."
Aladdin's Cafe moved to their current location at 37 Bank Street in New Albany in August of 2016.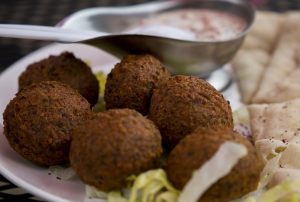 Aladdin's menu includes standard Mediterranean and Middle Eastern cuisine, including gyros, shawarma, kebabs, falafel and hummus. Customers can also get their own pot of Turkish coffee.
Sajaja said many of his ingredients are imported directly from the Mediterranean and Middle East, including their olives and pickles. He said this is to help provide a better level of authenticity.
"We grew up with that food, we know what it's supposed to be – we know what it's supposed to taste like, how it's cooked and all that," Sajaja said. "That's why we specialize in that type of food, and there's a lot of demand for it."
Ala said she thinks the food is authentic and unique to the area.
"It's not something you'd find on every corner," Ala said.
Although Sajaja said he is happy with his current location, he could see opening another location in Clarksville, or even Louisville, if the opportunity presented itself.
Sajaja said the work is hard but he has his family with him and he has made many friends through the business.
"I'm glad because I'm working for myself, and I call the shots, and because it's a family business also – I got all my family with me," Sajaja said. "And of course, the people love the food."
Aladdin's Cafe is open from noon to 9 p.m. Monday through Saturday. Sajaja said Aladdin's takes orders for carry out online at thealaddinscafe.com or by phone at 502-489-7969.