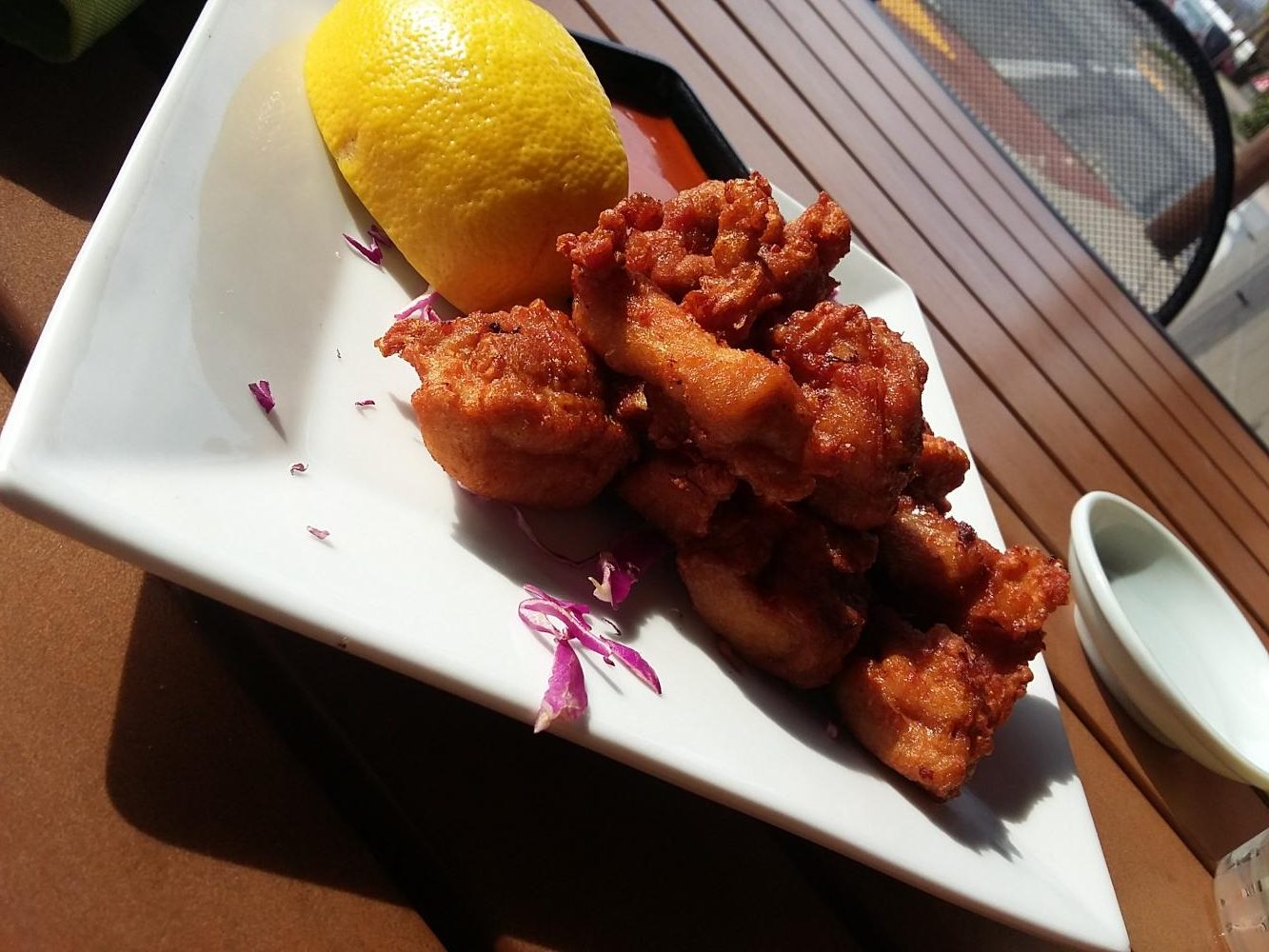 The Rise of Asian Cuisine
Southern Indiana, an area known for American, hole in the wall, mom and pop restaurants is now making room for various ethnic restaurants, introducing different tastes to people's palates.
Although the common meal of burgers, fries and a good milkshake are good, the palate will occasionally crave for something different. And by different, we don't mean a box of pizza. In this case, we're talking about Asian food.
When some people hear "Asian food," their minds are immediately drawn to Chinese takeout or Chinese buffets. But what about trying something other than Chinese? Such as  Asian Fusion, traditional Japanese or Korean cuisine.
Food connoisseurs are always looking for something tasty, something worth sharing with their peers.
Fresh Asian cuisine has taken flight in recent years. Restaurants like the Rice Bowl, Dragon King's Daughter, The Onion Restaurant and Tea House, Star Sushi, Mai Thai, Tan Thai Restaurant, and KIM and BAB Korean Cuisine are just a few of the many healthier Asian cuisine options Southern Indiana offers.
Amy Young, manager of The Rice Bowl, said their local Korean and Japanese ramen restaurant aims to provide a healthier alternative to the typical "Chinese food."
Young said many people nowadays are starting to migrate away from Chinese food and the regular Chinese chain restaurants, where she said there's a lot of breading, frying and sauces.
Young said the Rice Bowl provides a healthier alternative to Chinese food. She said it's like "you're cooking at home."
Young said everything comes out fresh because of the fresh ingredients they order from Korea and the use of authentic ingredients for their dishes.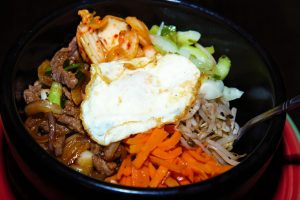 For people placing a major emphasis on "whole foods" and freshly sourced ingredients, many of these restaurants meet those standards. Some of the ingredients these restaurants use are not available in the United States.
According to Mai Meyers, owner of Mai Thai restaurant on 10th Street in Jeffersonville, she makes two to three trips to Thailand each year to purchase spices.
"I don't want to leave out ingredients," Meyers said. "People will taste a difference and it won't be real Thai food."
Determining Authenticity
What is it about these Asian cuisine restaurants that stands apart from typical Americanized Chinese food?
The answer is authenticity.
Marty Rosen, a local food writer and critic, said the "authenticity" test is difficult to determine because nearly all Asian cuisine has been Americanized to some extent. He said American tastes are quite different. Places like Jasmine Essential Cuisine or Dakshin Indian (Louisville restaurants) that feature a lot of strong authentic menu items will still have many Americanized dishes.
Rosen said most people don't really like eating things like Sichuan pig's ear or fish maw. However, he said he's eaten both and has discovered that both are excellent. He said most Chinese places either don't serve them at all or they keep them on a special Chinese language menu that they only offer to Chinese customers.
Rosen said it's not uncommon to find that restaurant owners don't always hail from the country from which the cuisine comes. He said people will find lots of sushi places and Chinese restaurants are operated by Koreans.
Young said she strives to stay true to traditional Korean and Japanese food. She said all their food is as authentic as possible and if they don't know how to cook a dish, they don't make it.
Meyers said her main goal is to provide the most authentic experience for her customers when it comes to her food.
"I work because I want customers to have REAL Thai food," Meyers said.
Regarding authenticity, Mai Thai has received the Thai Select Award. This award is given to overseas Thai restaurants that serve authentic Thai food made with real Thai ingredients. The purpose of this award is to assure customers that they are receiving an authentic Thai food experience.
Dragon King's Daughter's Art of FUSION
If there is anyone who knows about having a taste for different cuisines at once, it's Toki Masabuchi.Owner of Dragon King's Daughter (DKD), Masabuchi said that when she first opened her restaurant in the Highlands in Louisville, the people in the kitchen made tacos for themselves. Masabuchi said she kept saying to the cooks that she wished she had a taco. She said she wished it had soy sauce.
And then came the idea of Fusion.
Dragon King's Daughter in Louisville  serves tacos and sushi. They used to serve pizza but then they switched from pizza to quesadillas."The way you have fun is to try things and see what it tastes like," Masabuchi said.
After getting the restaurant's name out in the open and years of hard work, DKD opened a new location in downtown New Albany. finally moved across the bridge to downtown New Albany.
Ryan Westphal, the manager of the New Albany location, said initially when coming to Southern Indiana, they didn't know whether they'd be well received. He said when the doors opened, they got flooded with wide demographic of clientele and served people from all walks of life.
"I've never worked at a place where all the people are a pleasure to work for," Westphal said. "We see new faces all the time, and we always get excited."
Westphal said most people are familiar with the style of cuisine, but others who are trying this style of cuisine for the first time are usually hesitant about the uncooked fish.
Masabuchi said to order some of the weekly specials. One of the specials is their fusion fried rice. She said they have a one that is a Mexican flavor. She said the cooks will put corns, beans and queso in it. And another fried rice special is a BLT fried rice.
Masabuchi also said she recommended first time customers eat a little bit of everything. She said to come with a group of people, order appetizers and share orders of sushi with a group. Masabuchi said to share three to four different rolls so they can taste the different foods.
Tony Parada and his girlfriend Whitley Buckley were first time customers at the New Albany location, and they both said they will be back.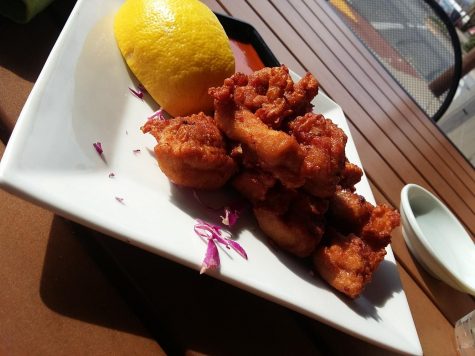 "It left a good impression and I could appreciate it culturally because of coming from a diverse area," Parada said. 
He said that the restaurant's atmosphere was clean, spacious and nice on the inside.
Buckley said that she was used to hamburgers but was not used to diverse foods. She said she expanded her palate and liked the different flavors of sushi.
Masabuchi said she feels like goals have been met. She said when opening the place, she wanted to be a part of the community, provide jobs and wanted to make sure people knew that this restaurant was a place anyone could come to at any time.
"We just want to make their day better," Westphal said.
In the end
At the end of the day. what cooks do is create art. And each cook, in each restaurant, is passionate about their art. Passion and talent have kicked these businesses off the ground, and these restaurants have made it their mission to make sure customers have the best experience possible.
Get outside the "Americanized box" and try something new.
Go on an adventure and see what your palate is craving for.