The World's Largest Bounce House is Coming to Lexington
Children and adults are welcome to bounce, dance and let loose.
Recognized as the world's largest bouncy castle by the Guinness Book of World Records, The Big Bounce America will land in Lexington, Kentucky at Masterson Station Park from September 22 to 23. Described as "50 percent activity, 50 percent dance party and 100 percent the biggest bounce house in the world," this is the second year for the tour, and tickets are going fast.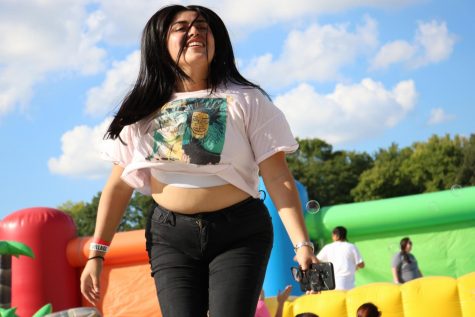 Co-founder Grahame Ferguson states in a press release that the idea for the house came from adults who wanted to explore a bounce house made for children.
"We were producing an event as part of a big musical festival and the organizers had created a small family section, which included a fairly standard bounce house," Ferguson said. "When the kids weren't using it and nobody was looking, we snuck on and bounced around like we're kids again."
The bounce house is a part of a larger Bounce Village – it features a slide, ball pit and a DJ to keep you entertained while you revisit your childhood. The Bounce Village is new for the 2018 tour – which also features an inflatable obstacle course and an area for little bouncers to have a safe experience.
Ferguson said the 2017 tour was an amazing success.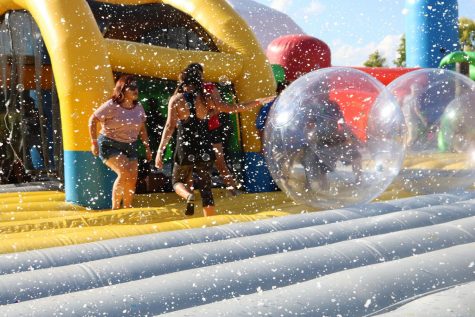 "Every city we visited seemed to build on the excitement of the last," Ferguson said. "The bounce house became a viral sensation with over 20 million people viewing The Big Bounce America videos. We received tremendous feedback from an incredible number of participants near and far, which sparked the idea for Bounce Village and also for many of the cities we're visiting this year."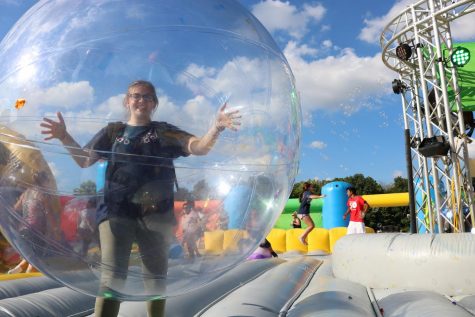 If you want to volunteer in exchange for free tickets for you to enjoy, contact The Big Bounce America. Tickets range from $12 to $21, depending on the bouncer's age. Also, entry to the Bounce Village is another $6 per person for non-adult sessions. Some sessions are already sold out, so you better move fast!