Women's Basketball looks to prove themselves in strange 2020-21 season
Grenadiers will rely mostly on underclassmen in strange 2020-21 season amid COVID-19, move to NAIA Division I
The IU Southeast Women's Basketball team last took the court on March 3, 2020, when they hosted the championship game of the River States Conference Tournament. After a strong quarterfinal victory against IU East in the quarterfinals and scratching by Rio Grande in the semifinals, the Grenadiers' magic ran out against a red-hot Ohio Christian squad, falling to the Trailblazers 95-82.
The offseason felt longer than usual for the Grenadiers (20-12, 9-7 RSC) due to the onslaught of the COVID-19 pandemic, which led to all NAIA winter sports championship tournaments being canceled just nine days later.
"It was disappointing, but the team overachieved in my opinion, and I could not ask for more from them," Head Coach Robin Farris said. "It was one of my most enjoyable seasons as a coach."
While last season may have been one of Farris' most enjoyable, the 2020-21 season, his 32nd year at the helm, will almost certainly be one of his most interesting years. The Grenadiers have to deal with myriad changes and challenges, the biggest being navigating a season under the ever-looming threat of COVID-19.
The Grenadiers will return seven ladies from last year's squad, led by the program's lone senior in Josie Woods. The 5'9 guard helped lead the Grenadiers on the defensive end last year, leading all returning players with 5.1 rebounds per game and 46 Steals.
"This season will definitely be different because of COVID-19, as we have already experienced changes this season summer with workouts and practices getting pushed back," Woods said. "All in all, I think we are working well with the circumstances presented to us so far."
Following Woods are a pair of juniors in Lauren Lambdin and Kirstie Henn. Lambdin spent most of her time coming off the bench a year ago, but surged during the RSC tournament, averaging 21 points through three games. She is the overall leading scorer amongst returning players, averaging 8.5 points per game.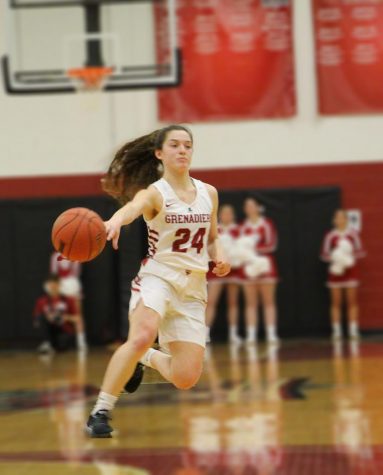 Henn, a 5'9 wing from Mt. Washington, KY, will suit up for the first time since Feb. 16, 2019, after redshirting for the entire 2019-20 season.
Rounding out the old guard are a quartet of sophomores, led by guard Emmy Ralph, who quickly established herself as one of the Grenadiers' primary facilitators. She led the Grenadiers with 101 assists and is their second-highest returning scorer, averaging 8.2 points a year ago.
Noblesville product Maddie Knight will also look to improve upon a solid freshman year of her own. The 5'7 guard averaged 6.5 points on 51 percent shooting, the highest among returning players.
Guard Jacy Hughes and Center Hannah Corus will also be expected to play expanded roles this season.
New Faces:
The Grenadiers welcome a quartet of newcomers to this year's squad, all of whom have made deep postseason runs during their high school careers.
Leading the freshman class is guard Isabell Claywell, a graduate of Pekin Eastern High School. She got her first taste of postseason glory early on as a freshman, leading a 2017 Lady Musketeers squad that went 23-7 en route to the Class 2A State Championship. She also helped lead the Lady Musketeers to back-to-back Class 2A Regional Championship games in the last two years.
Joining Claywell are a pair of former foes in Guard Leah Miller and Forward Collette Nice, both of whom are products of Mid-Southern Conference rival Salem High School. Miller helped lead the Lady Lions to the Class 3A Semi-State title game in 2019 and was expected to have an equally standout senior year before tearing her anterior cruciate ligament (ACL) just before the 2019-2020 season.
"I am so excited to make my collegiate debut," Miller said. "Sitting out my senior year because of my ACL injury was heartbreaking, but I can't wait to get back on the court. COVID-19 has caused some issues, but I am blessed the season will still go on."
A handful of Lady Lions stepped up in Miller's absence, including the 6'2 Nice, who helped lead the Lady Lions to the Class 3A State Championship against eventual champion NorthWood. The Lady Lions' trip to Bankers Life Fieldhouse in Indianapolis was the first state finals appearance in program history and Salem High School's first since 1930.
Rounding out the newcomers is Alex Maher, a 5'8 forward from Springport High School in Michigan. She helped lead the Spartans to the 2019 MHSAA Division III Regional Final before falling to Madison (Mich.) 39-36.
It was disappointing, but the team overachieved in my opinion, and I could not ask for more from them. It was one of my most enjoyable seasons as a coach – Robin Farris, Women's Basketball Head Coach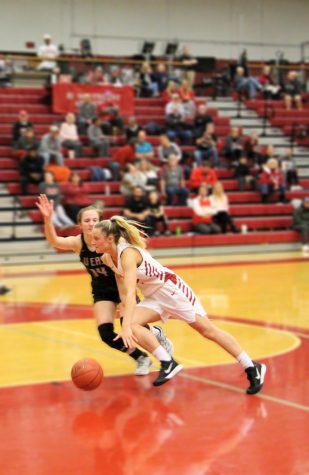 New Season, New Challenges:
The Grenadiers have a few question marks entering the new season, the biggest easily being COVID-19. Farris' squad at one point had to cease practices for an undisclosed two-week period, possibly to avoid potential exposure. He also said that he is "not very confident" that they can get through the season without games being postponed due to COVID-19.
Another concern for the Grenadiers is player performance, especially on the offensive end. The program's three seniors from a year ago, Hannah Coleman (11.3), Madi Woods (10.0), and Ariana Sandefur (9.1), were three of the Grenadiers' top four scorers. The second-highest scorer from last year, Natalie Fichter (10.4), has since transferred to Spalding University in Louisville.
Lastly, the NAIA has changed its National Tournament format for both Men's and Women's Basketball. For the first time since 1991, NAIA Basketball will play under a single division. In terms of scholarships, all NAIA schools are now allowed to hand out up to eight scholarships, allowing more former division II schools to compete with larger institutions to acquire talent.
This does little to help the Grenadiers, who only give out the equivalent of two full scholarships per season, according to Director of Athletics Joe Glover. Instead of full rides, the two scholarships are split between everyone on the roster. This limited athletic aid is the main reason why the IU Southeast Basketball programs are built primarily around local talent.
"We've had no increase, so we are still in the bottom fifteen percent of athletic aid given in the NAIA," Farris said. "National title runs will be very difficult."
With all of these challenges in mind, the Grenadiers, who were picked to finish fourth in the RSC Coaches' Preseason Poll, will still try to make a run for a conference title. It will not be easy, as they will once again have to contend with a tough conference field.
Atop that field is West Virginia Tech, the reigning regular-season champion. The Golden Bears (25-7, 16-0 RSC) were selected as the unanimous favorite to finish atop the conference standings in the RSC Preseason Poll.
Rio Grande will also be another tough obstacle for the Grenadiers, even without RSC Player of the Year Sydney Holden. The Grenadiers took the RedStorm down to the wire in the RSC Tournament semifinals, winning the contest 96-95 despite a pair of last-second RedStorm shot attempts.
Other teams looking to capitalize on the strange year include Ohio Christian, the defending RSC Tournament champions, as well as IU East, Asbury, IU Kokomo, and Midway.
Despite the challenges before them, the Grenadiers are optimistic that they can succeed with their current roster.
"I believe in our team because we have a lot of heart," Lambdin said. "I'm excited to see what we accomplish this season."
The Grenadiers begin this unique season on Wednesday, October 28, when they host Campbellsville University – Harrodsburg at the Activities Building. Tipoff is scheduled for 7:00 p.m. Attendance is currently limited to two family members per player, as well as media with permission given in advance. Full Spectator Policy is available here: http://www.iusathletics.com/article/2333