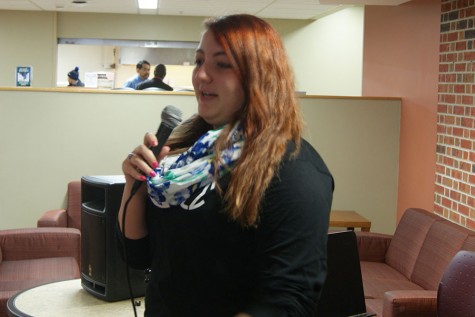 Brian Davis, Staff Reporter

February 14, 2016
The Student Program Council's second Open Mic of the semester featured a full slot of performers. The SPC held the Open Mic on Tuesday, Feb 9 at 12:15 p.m. in The Commons. The performers showcased singing and comedy skills to students, faculty and staff. Lindsay Payne, psychology freshman, was...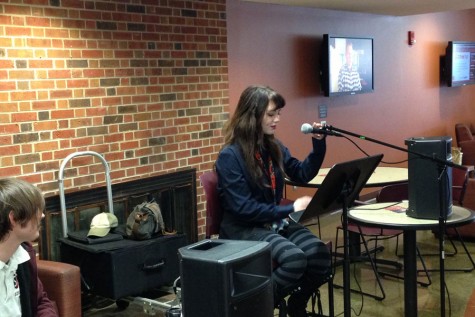 Brian Davis, Staff Reporter

January 22, 2016
The Student Program Council's Open Mic may have been missing more than half of the performers on Tuesday, Jan. 19, but that did not stop Richard Stottman, music junior and arts and entertainment organizer of the SPC, from setting up in The Commons at 12:15 p.m. Likewise, it did not deter Layla Schmiedler...