IUS votes for Moore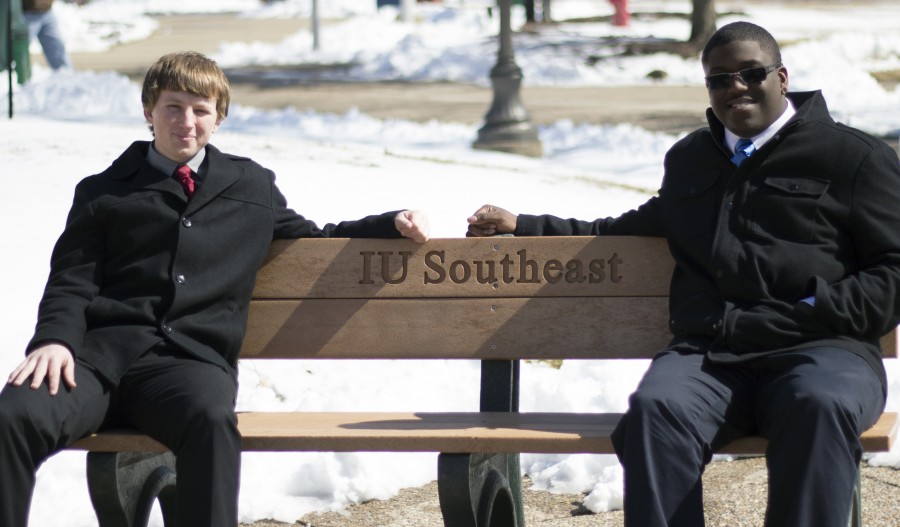 IU Southeast voted for more Moore, and that is just what they received.
The results are in. Stephon Moore, political science junior, has been re-elected as the student body president of IU Southeast.
Trent Wallace, communications sophomore, was elected to his first term as vice president.
More than 300 students voted during the Student Government Association presidential election. Moore and Wallace won with a 67 percent lead over their opponents Trent Baker and Zane Glotzbach.
The SGA presidential election took place during the week of March 31.
The president and vice president both said they had unique reasons for joining the SGA.
"Towards the beginning, my friends joining and the socialization was why I wanted to join the SGA," Moore said. "I soon realized I had the ability to do good through the SGA. I wanted to run it better and take on the responsibility."
Wallace said he felt ready to step into  his new position.
"It is a good way to get involved," Wallace said. "I finally wanted to move up in the SGA. I think Stephon and I will work well as a team."
Moore said there are many responsibilities involved with being the president of the SGA.
"I represent the students' needs to the faculty and administration. I also lead the SGA. I work with my cabinet to put on projects and help with the vision support," Moore said.
Wallace said while there are many similar responsibilities, the vice president has his own unique tasks.
"I work with the other members who are involved in the SGA. I make sure tasks and projects get finished," Wallace said.
Moore said that, as president, he has many goals for the next year at IU Southeast.
"I would like to work on strengthening the bond between the students and the SGA. I would like to reach out more. I also would like to work with the new chancellor and make sure students develop a relationship with him," Moore said.
Wallace said he wants to see IU Southeast further embrace Southern Indiana, and vice versa.
"I would like to see IU Southeast and New Albany be integrated better. We met with the mayor of New Albany and talked about how the communities should be integrated more. We would like to see more student involvement downtown," Wallace said.
Moore and Wallace said they want to have a big impact on the IU Southeast campus and want to make IU Southeast a better place for the students.
"I was talking to a student, and they ended up presenting the idea of having a movie screening event at IU Southeast. It was an interpersonal interaction I had that made something happen," Moore said.
Haley Warwick, journalism junior, said she voted for Moore and Wallace and was glad they won the election.
"I met [Moore], and I thought he made a good impression and had a plan," Warwick said.
Moore said he wants the students to know that the SGA is here for them, and that he and Wallace would like to hear any concerns student have.
Making the IU Southeast community a better atmosphere is a goal of Moore and Wallace.
"I appreciate everyone who participated in the election. This shows that the students are involved in the process and have a voice for our campus," Moore said.