Grad school: to go or not to go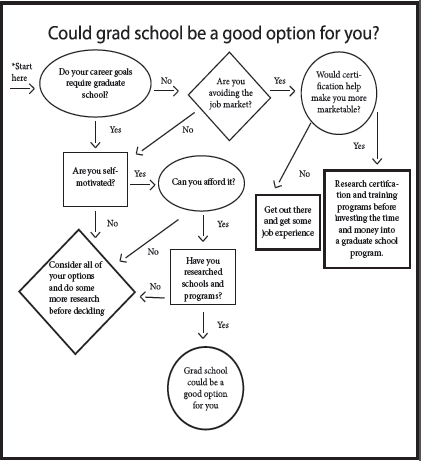 Choosing to attend graduate school can be a big decision. For those who choose to go, it means devoting even more time and money to furthering their education.
"Make sure you like your undergraduate path as much as you think you do," Ian Munday, graduate student at IU Southeast, said.
Munday will graduate with a Master of Science in Strategic Finance in May. He received his undergraduate degree in finance from Ball State University in 2005 and said he returned to school to improve his professional opportunities.
"I was interested in a graduate program that would help fill in some of my knowledge gaps and build a bridge to other opportunities," Munday said.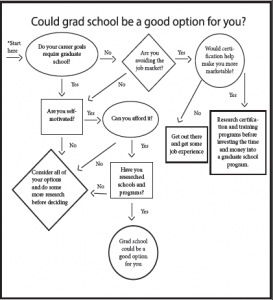 Throughout his time at graduate school, Munday said finding a balance between work, school and his personal life was one of the biggest challenges.
"You hope that your boss doesn't ask you to stay late on a test night," he said. "Family and friends ask why you're spending another entire Saturday studying because it's the only time you can."
Munday said despite these challenges, success is possible through organization and careful time management.
"You really have to be a self-directed and motivated learner to succeed," he said.
Jennifer Jones, IUS sociology graduate and continuing studies student, said she hopes to someday attend graduate school. She said she has spent a lot of time researching different programs.
"You really have to do your research and think about costs and location," Jones said. Jones was enrolled in a sociology careers class this semester where she learned about potential career options.
Graduate school can cost more than just the cost of tuition, according to Petersons.com's guide for potential grad students. The cost of grad school depends on tuition, length of the program, cost of living and lost earnings, according to the website. However, a graduate degree could potentially double yearly earnings in the long run, according to Petersons.com.
"I didn't have scholarships that paid my bills like in undergraduate," Derrick Gibbs, graduate student at IU Southeast, said. "I had to decide the best method to pay for school while also purchasing my first home and experiencing other large expenses that life throws at you."
Gibbs will graduate with a Master's of Business Administration and Master's of Science in Strategic Finance in May.
"The first thing to consider is the return on investment," Gibbs said. "It's important to look at the ceiling in your desired profession. What I mean by ceiling is, how high can you go with your current credentials?"
Gibbs said students interested in attending grad school should also consider how time-consuming it can be.
"I had to take a year off in the middle of pursuing my degrees, but I didn't let it deter me and I never lost focus," he said.
Jones said it is important to take your entire life situation into consideration before making the commitment to attend graduate school. She said professors have been a valuable source of information and guidance as she has considered the option of grad school.
"Take your time and don't feel rushed to start graduate school," Jones said. "Go at your own pace."