Classic movies being shown at Baxter
Its midnight on a Saturday, maybe you're in bed sound asleep, maybe you're in a bar with some friends, or maybe you're watching Brad Pitt and Edward Norton pummel themselves into a bloody pulp for your amusement.
That was the scene at Baxter Avenue Theatre as they showed the movie Fight Club during their annual 'Midnight at the Baxter' event.
"It was amaze-balls" Kara Flowers, 22, said. "I love Fight Club, but I was too young to see it in theatres when it came out, so this was like a dream come true for me."
Many of the college age people attending the event, like Flowers, never got a chance to see movies like Fight Club, Little Shop of Horrors, or Big Trouble in Little China on the silver screen. And with streaming services like Netflix and Hulu many saw these movies alone at home.
"The first time I ever saw it [Fight Club] was online, and I just remember being blown away by it" Eric Snyder, 27, said.
And for Snyder the chance to see it at a theatre, surrounded by people who shared his love for the film, was too good to pass up.
"I had a blast, the people around me were really into it and we even shouted out our favorite lines a few times," Snyder said.
And Baxter Theatre offers a variety of different movies for their on-going event. Next up is The Princess Bride on March 29th, Willy Wonka & Chocolate Factory on April 12th, and the infamous movie The Room will be showing on May 10th.
"I don't care what they're showing next," Craig Greenwell, 21, said "If the atmosphere is anything like it was tonight, I'll be there."
For more information on the event, visit the 'Midnight at the Baxter' website here: http://www.village8.com/midnightsatbaxter.htm
About the Writer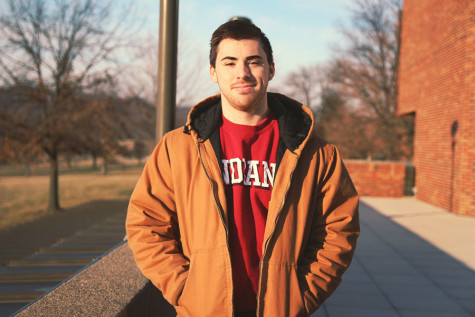 Ethan Smith, Features Editor (Spring 2015); Staff Reporter (Fall 2014)
My name is Ethan Smith and I am the features editor of your student newspaper! I have no idea how to talk about myself other than to share embarrassing,...