Kentuckiana Spring Break Guide
A guide to an adventurous spring break in your own Kentuckiana backyard
Spring Break — the ultimate college party time. However, sometimes this fantasy is not a reality. The truth is, many college students are unable to pack up for the week long break and head to a tropical destination. Luckily, there are plenty of local attractions that are sure to keep them occupied during this time.
Attractions
Weather permitting, cheap outdoor attractions can be found in the area.
With a $5 park entry fee, you can discover Rose Island at the Charlestown State Park. Rose Island was once a popular amusement park in the early 1900s, now it offers the remaining structures and a place to hike while enjoying the views of the Ohio Riverbank.
The Bardstown Road Farmers Market offers fresh food and homemade items every Saturday from 10 a.m. to 12 p.m. The event is free, but be prepared to give a few bucks for a fresh, homemade omelet.
Gather three friends and head over to the Renaissance Fun Park. Groupon offers laser tag for four, and a $20 game card all for $25. Splitting it up is only $6.25 each.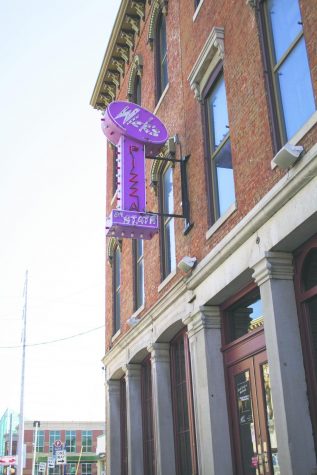 For those looking for a picture perfect setting, head down to the Falls of the Ohio. Enjoy breathtaking views while looking at the fossil beds and watching the Ohio River flow. You may also check out the Interpretive Center located on the property that shows the history behind our area. Admission to the center is $9.
Food
Mr. Icee Brainfreeze, is located in downtown Jeffersonville. This spot offers shaved ice in over 20 favors. For those old enough, alcohol can be added to your favorite flavor.
On Tuesday, head to downtown Louisville to Merles Whiskey Kitchen for $1.50 chicken tenders, $2 tacos, $2 PBRs and $3 margaritas.
Hi-Five Doughnuts, located in the heart of Butchertown, offers homemade doughnuts to fit anyone's cravings. People can pick their own creation by choosing their own glaze and toppings. Toppings range from sprinkles, to cereal and even bacon.
Wick's Pizza in downtown New Albany offers daily food specials Sunday through Thursday. The deals include: Sunday half priced appetizers, Monday bogo pasta, Tuesday two pizzas for $25, Wednesday buy one specialty pizza get two free and Thursday free upsize on pizza.
Museums
Kentuckiana offers many free museum attractions year round.
In Southern Indiana, you can head downtown to New Albany's Carnegie Center for Art and History. The museum currently offers an exhibit, "The Sixties – Turn on, Tune in, and Drop out" that features work from local artist, Penny Sisto.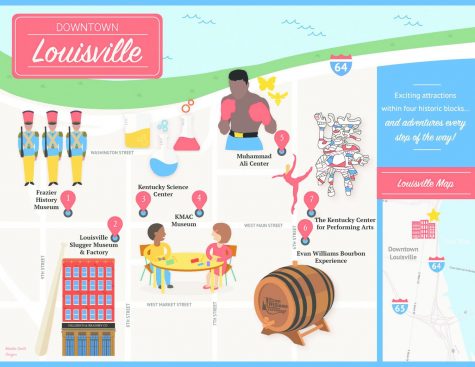 The Kentucky side of the river offers two free museums, KMAC Museum and 21C Museum Hotels. Both museums offer free art exhibits to visitors. 21C is open to the public, 24/7.
For those interested in Museum Row, a Main Ticket is offered that allows access to seven museums for $25. The tickets are one-time use, and are good for a year after the date of purchase. The museums include: Frazier History Museum, Louisville Slugger Museum, Kentucky Science Center, KMAC Museum, Evan Williams Bourbon Experience, Muhammad Ali Center and The Kentucky Center for the Performing Arts.
Regardless of your interest, the Kentuckiana area has many activities to offer to young college students. Also, do not be afraid to ask for student discounts. Many places offer a discount for students and some even are free. Cheap activities, are some of the best activities.