Take a hike in Kentuckiana
Explore the history, activities and scenery of parks in the area
In the modern age, it can be important to take breaks from our phones and spend some time getting in touch with nature. Collages of outdoor photos on Instagram are great, but nothing beats getting out in nature, surrounded by dead leaves and a steady fall breeze.
The New Albany area is home to a multitude of parks with rich history, engaging activities and picturesque scenery. Whether it's hiking, frisbee golf or hunting, Kentuckiana parks have something for everyone.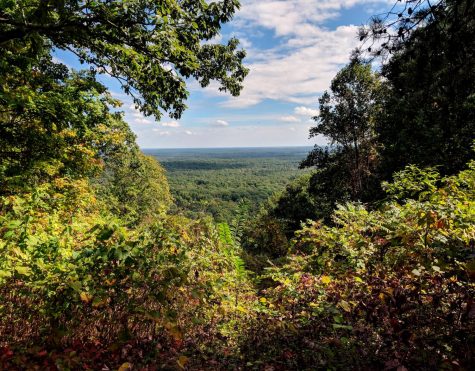 Clark State Forest, Henryville
20-minute drive from campus
Clark State Forest was established in 1903, and is the oldest state forest in Indiana. Located just north of Henryville, the park was originally 2,028 acres but now occupies 24,000 acres.
The forest was used for forestry experiments for many years, with over 150 experimental tree plantings being established between 1905 and 1935.
Entry to the park is free of charge, but fees are involved in reserving shelters and access to the shooting range.
Activities
The forest features three hiking trails, one of which (Knobstone Trail) is a 59-mile backcountry trek. The forest is also home to five miles of mountain bike trails and approximately 100 miles of horse trails.
Other activities include camping, fishing, hunting and a 100-yard shooting range.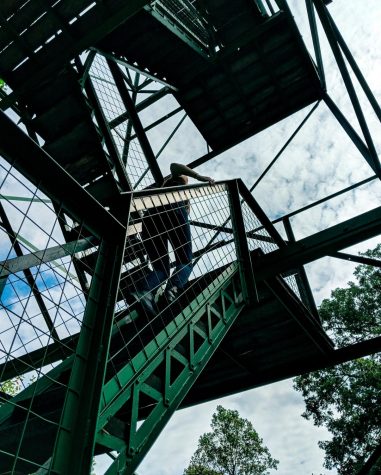 One of the landmark attractions in Clark State Forest is the Henryville Fire Tower, built in 1930, it consists of 99 steps that bring the visitor to an elevation of 1,035 feet. The green tower sits atop the highest knob in the forest and overlooks Clark, Floyd, Washington and Scott counties.
Charlestown State Park, Charlestown
20-minute drive from campus
Charlestown State Park was established on October 12, 1996. Occupying 5,100 acres, the park is located on the banks of the Ohio River, east of Charlestown, Indiana.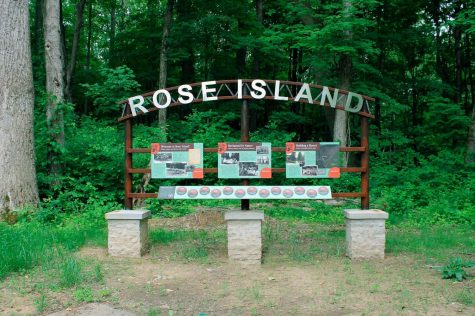 Charlestown State Park is easily accessible — just eight miles east of I-65. Daily entrance fees are $7 for Indiana license plates and $9 for out-of-state plates.
The park was only 2,400 acres when it initially opened, but after the Indiana Army Ammunition Plant donated the remaining land in 2004, the park encompassed 5,100 acres — making it the third largest state park in Indiana.
One notable feature of the park is its scenic trails overlooking Fourteen Mile Creek, one of the oldest stream valleys in Indiana. The park features rugged hills, deep ravines and a great view of the Devil's Backbone, a peninsula formed by Fourteen Mile Creek flowing into the Ohio River.
Rose Island, an amusement park popular during the 1920s before it was destroyed during the 1937 Flood.
Activities
Charlestown State Park features six hiking trails, picnic areas and over 150 camping sites. Visitors also have the opportunity to take Rose Island Guided History Tours and Full Moon Hikes, all of which are free of charge.
From Oct. 19 to 21, the park is holding A Haunting Good Time, all-day events consisting of trick or treating, costume contests and spooky stories.
Iroquois Park, Louisville
25-minute drive from campus
Iroquois Park is a municipal park located in Louisville. Located south of downtown Louisville, the park encompasses 725 acres and is centered on an old-growth (undisturbed) forest covering the knobs and steep hillsides.
A well-known feature is the park's summit, North Overlook, an area atop the hill offering visitors a breathtaking panorama of downtown Louisville and the Indiana Knobs.
Frederick Law Olmsted, an American landscape architect, was contracted to design Iroquois and the city's entire park system shortly after the city purchased the land. He designed many popular parks in his life including Cherokee Park and Shawnee Park — also found in Louisville – and the infamous Central Park in New York City.
Daily amenities at Iroquois Park are free of charge, but that excludes special events and some concerts.
Activites
The park includes basketball courts, tennis courts, golf, grilling, hiking trails, fishing and a disc golf course. In addition to the numerous amenities, a major feature of the park is the Iroquois Amphitheater.
The Amphitheater is an open-air venue with seating for 2,348 that hosts a variety of performances and special events such as concerts sponsored by Louisville Public Media.
Concerts are offered year-round but during October.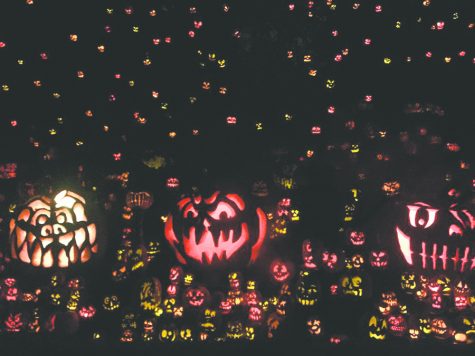 The Jack-O-Lantern Spectacular – an annual Halloween art show – is held in Iroquois Park and features over 5,000 carved pumpkins lining a walking trail.
The event lasts until Nov. 4 this year. The show runs from dusk to 11 p.m. during the week and closes at midnight during the weekend.
About the Contributor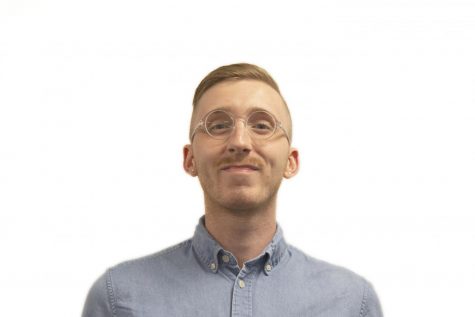 Bryce Shreve, Editor-in-Chief
Bryce is passionate about storytelling and objective truth. He's seen the entirety of The Office more times than he is comfortable admitting.