IUS experts discuss mental health effects of a semester without breaks
To mitigate the spread of COVID-19, Indiana University excluded fall and spring breaks from this year's academic calendar. But this exclusion, experts warn, might have adverse effects on students' mental health.
"I am a strong advocate of fall and spring breaks, but due to the COVID-19 pandemic, I support the suspension of these breaks as intended to help mitigate the spread of the virus," said Director of Counseling and Psychological Services, Dr. Michael Day. "The lack of breaks may have some negative impact on mental health and everyone should do their best to find ways to protect their mental health, but the physical and mental impacts of COVID-19 are much worse."
As a university psychologist, Day regularly counsels students on ways to handle the stresses of student life.
"Sometimes we all have to prioritize things and, at this time, the good and health of the many outweigh the fun and relaxation of a few. I do strongly encourage students, faculty, and staff to find other ways to bolster their mental health without a fall or spring break," Day said.
Day recommended making a schedule because the COVID-19 pandemic is affecting students' otherwise regular routines. He also suggested students get involved on campus, whether it is taking part in a sport, club, or a virtual event. 
Dr. Donna Dahlgren, a cognitive psychologist and the dean of student success and persistence at IUS, recommends physical ways to de-stress such as meditation, yoga, and sleeping. She also recommends de-stressing through your social life. Some examples she gives include spending time with your family, friends, or pets. 
Day is worried about IUS students turning to unhealthy behaviors. "Be careful with unhealthy, or potentially unhealthy, behaviors. Some behaviors seem to offer some comfort, but that might only be in the short-term, particularly things like alcohol and other mood altering substances, excessive engagement in social media, excessive gaming, etc," Day said. "It is important to self-monitor the level of personal involvement in any activity or behavior that has the potential for negative side-effects."
About the Writer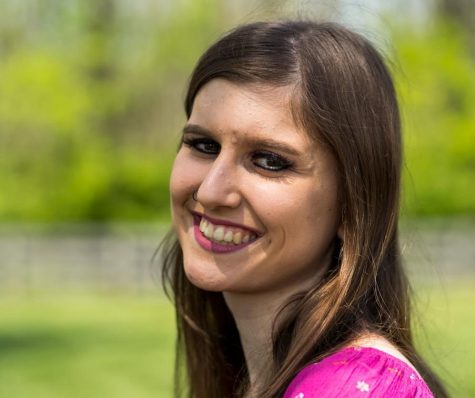 Emily Owen, Content Editor
Emily is a Content Editor for The Horizon. She edits news stories, social media copy, and podcast scripts. Emily has always loved writing ever since elementary...