Non-Traditional Students Make Their Mark
IU Southeast alumni give their advice and experience as adult students
IU Southeast welcomes over 4,000 students every year, but not all of those attending classes are your average student.
Adult students make up roughly 22.7% of IU Southeast's undergraduate population, according to IU Southeast Analyst, Doug Kurr. These statistics beg the question, what does IU Southeast offer to non-traditional students that other universities don't?
"The big town education I got [at IU Southeast] was comparable to IU Bloomington or any of the other bigger schools. They tend to value one's life experience and try to mold that into your work," IU Southeast Alumni Jose Aponte said.
In spring of 2021, IUS had nearly 900 non-traditional students attending courses at the university, according to the IU Southeast semester census. Nearly one third of the student population are non-traditional students, meaning they are over 25-years-old.
"I had trouble connecting with my peers. I went to school with a lot of people that were younger," IU Southeast Alumni Antoinette Beatty said.
IU Southeast, as a regional state university, offers many programs for every type of student. Non-traditional students are able to come to campus and find resources available to help them be successful. Resources such as the adult student center, child care center, and clubs for adult students like the Non-Traditional Student Union are on campus and designed to help non-traditional students succeed.
At the Adult Student Center, IU Southeast helps non-traditional students with writing resumes, researching their careers, internships, and improving networking skills via social media and professional websites.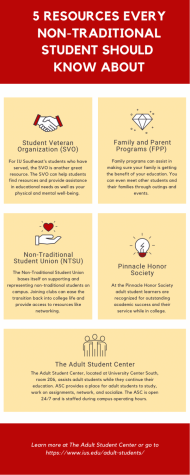 While IU Southeast tries to accommodate non-traditional students, there are times where not being part of the typical student body can be difficult.
"I'm 52 and have gray hair so I automatically stand out in the crowd. The hardest part was fitting in because the world is completely different," Aponte said.
Sometimes these nonconformities aren't always physical, sometimes they are mental and can affect different students in different ways. For some students, tackling mental health can be just as difficult as not fitting in due to age.
"Mental health was the biggest struggle because I put so much on myself," IU Southeast Alumni Rena Andrews said.
Many non-traditional students also had positive experiences as adults on campus. Some of which come from the ability to be seen as a leader.
"One of my projects with another student ended up developing an actual PR chapter at IUS. We worked all summer. Just knowing I helped with that was memorable," IU Southeast Alumni Jewell Connor said.
Connor helped organize the first Public Relations Student Society of America chapter on campus. With the help of other students and visiting professor Jane Dailey, Connor was able to create a permanent group that helped the IU Southeast community improve while she attended classes.
Non-traditional students play a crucial role in the student community at IU Southeast. Totaling nearly a quarter of the population means they are likely in many of your courses as well as helping to construct the academics you enjoy, much like Jewell did.
About the Contributors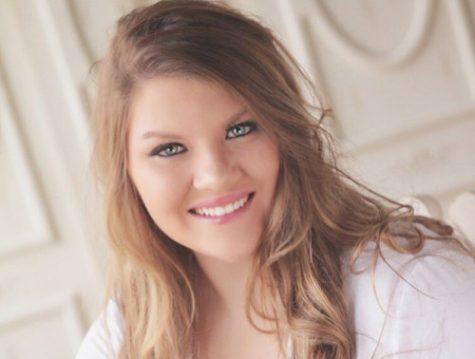 Jamie Krueger, Staff Reporter
Jamie is a Staff Reporter for The Horizon. She is a senior majoring in strategic communications and minoring in multimedia journalism. Jamie is a 2017...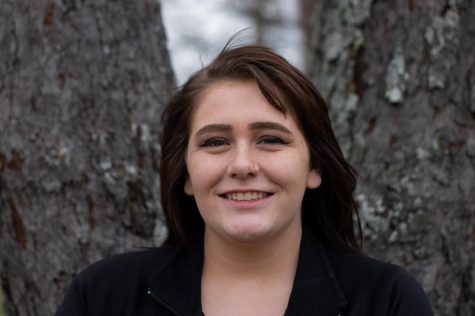 Kat Lynn, Staff Reporter
Kat is a Staff Reporter for The Horizon. She a senior who is expected to graduate in spring 2021. Kat is double majoring in multimedia journalism and public...