Chancellor Wallace shares his passion for photography
IUS Chancellor and award-winning photographer Ray Wallace discusses his lifelong passion – photography
IUS Chancellor Ray Wallace works alone in his corner office. His desk is flanked by framed photographs and the wall farthest from his desk is lined with cameras.
The cameras are his tools. The framed prints are his works.
Outside of campus, Wallace is an award-winning photographer.
"Why photography? Because I can't draw," Wallace said. "And it keeps me very mentally active."
The Chancellor has enjoyed photography since he was young. "Growing up in Northern Ireland and seeing war photographers – that was cool," he said.
"Photography for me has for a number of years now just been an escape," Wallace said. "I can just go blow off some steam and take some photographs."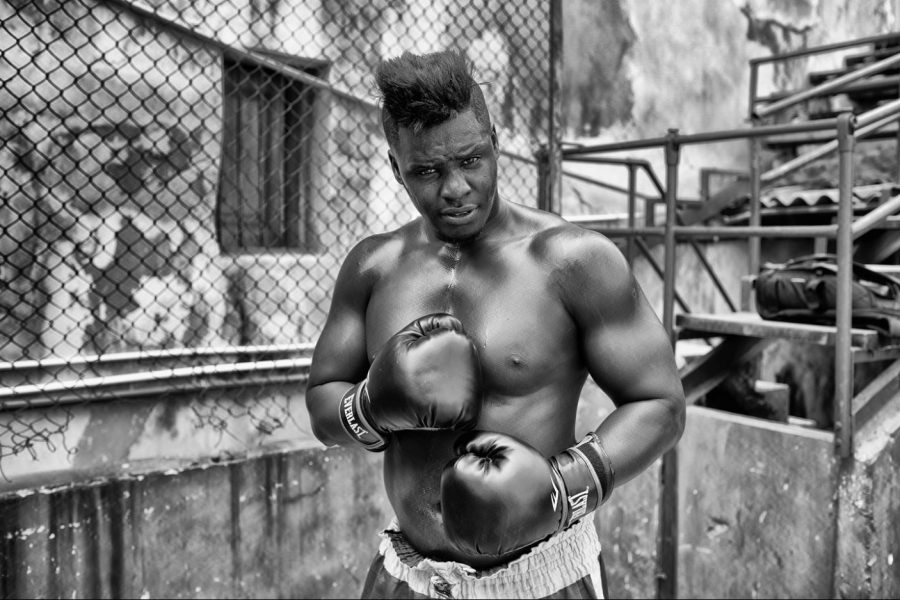 Preserving the Past
To Wallace, photography is an art form as much as it is an essential method of preservation. Photos, Wallace said, are indelible.
Wallace has experience preserving photographic records. In 2013 he discovered and began digitizing and archiving a collection of antique photos of the Van Buren, Arkansas area.
"My wife wanted me to go with her to a junk shop," Wallace said. "She likes junking and antiquing. I didn't want to go, but I went and found this box in the corner and looked in the box and saw glass negatives. This was in Fort Smith, Arkansas."
Glass negatives, typically 4×5 or 8×10 inches, were an early method of photography. Glass plate photography pre-dates the invention of photographic film and involved photographers mixing their own photographic chemicals and coating them on a pane of glass.
"I bought a couple of them, knowing what they were, and I hid the rest of them in the store so nobody else could get them," Wallace said. "I went back to my digital studio and scanned them and was able to invert the negatives and went 'oh, these are the real deal.'"
Wallace later returned to the antique store to buy the rest of the glass negatives and find where they came from. The store put him in contact with the seller of the plates.
"She found them in an old house in Van Buren, Arkansas, an old garage. The rain had gotten in and there were some that were badly damaged. But there were about 90 of them that were salvageable."
Wallace published his findings after digitally restoring the photos and with the help of local historians determined the photos to have been taken around 1904.
The academic value of such preservation, Wallace said, is important. "When I had a gallery of these photos," Wallace said, "students came from all over to see them."
A similar process, Wallace said, can be applied to preserving the photographic records at IUS.
"We can document history," Wallace said. "If we know how to preserve stuff, we can save it."
Tools for the job
Wallace's office bookshelf is lined with an assortment of cameras, new and old. His Graflex Speed Graphic, a decades-old press camera which uses 4×5 sheet film, perches next to a Kodak Brownie from the 1950s and a Canon SLR.
But photography isn't just about the cameras. To Wallace, cameras are just tools to be used.
"I'm fortunate in that I can now afford cameras that I couldn't have afforded when I was [younger]," Wallace said.
Wallace said he loves all types of photography, be it landscape, nature, or portraiture. He only shows preference for one subject matter – bicycles.
"It doesn't matter what part of the world I'm in," Wallace said. "If I have a camera with me, I'm going to take photos of bicycles. I love bicycles."
Each photo, Wallace said, requires different tools.
The Persistence of Film
Wallace uses a variety of cameras for his work, but for many photos he chooses to use older film cameras.
"Why do I still shoot film? Part obstinance," Wallace said. "But it really slows me down, which I really want to do. I really want to."
Wallace says the immediacy of digital photos can be a valuable asset, but he most enjoys savoring each shot he takes.
"If I know I've [only] got twelve 6×6 exposures in this roll of 120 [film], I don't want to be messing those up. I don't want to be wasting six of them. I need to take my time," Wallace said.
Film cameras once seen by professionals as the best tools a photographer could have, Wallace said, can now be had relatively inexpensively. To students, he says, this can be appealing.
"I think film is going to come back," Wallace said. "It will never be as big as it was. But I see it coming back."
Even in an increasingly digital world, Wallace intends to use film in his cameras as long as the film is still being made.
"By God, they're not going to tell me what I can and can't do," Wallace said, grinning. "It's my camera."
Bringing the Professionals
In 2017, world-renowned photojournalist Peter Turnley spoke to students at the IUS Ogle Center about photojournalism. Turnley came to IU Southeast at the request of Wallace after the two became friends at a photography workshop in Cuba.
"Peter Turnley is someone I've admired for a long time," Wallace said. "I had the opportunity to take that Cuba trip with him, and then I realized he's got a message for a much wider audience. He had great images to share. And he had a history to tell. I was pleased we had the resources to do it."
Wallace said he would like to bring more talented photographers to IU Southeast. "[We need to] find photographers and bring them in," Wallace said.
Interest in photography among IUS students, Wallace said, is rising.
"It's interesting – our library here has a decent selection of books on photography and photographers," Wallace said. "It's interesting to see when I go look for one [of those books], a good number of them are checked out."
Wallace said he sees IUS photographers getting involved in photography in the community outside of campus, too.
"This area – the Louisville area – is great for photography. I was doing a talk with one of the Louisville photo clubs and I was so pleased to see that there were some IUS students there."
A Lifelong Passion
Photography, says Wallace, will last forever.
"I don't think it's a dying art form. I really don't. I think we'll always be trying to record [life] that way," he said.
Dr. Wallace has in the past entered into and won photo competitions, but to him photography is more than a contest.
"I can safely say that if I could just take photos for the rest of my days and not do much in the way of competitions I'd be quite happy," he said.
His photos are a source of pride – adorning his office walls are his favorite photos, almost all of which are 'street photos' and portraits.
Wallace is always ready for his next photo, wherever it may be.
"I have a camera with me just about all the time," he said.
Wallace's online portfolio can be found at: www.raywallace.zenfolio.com.
About the Contributor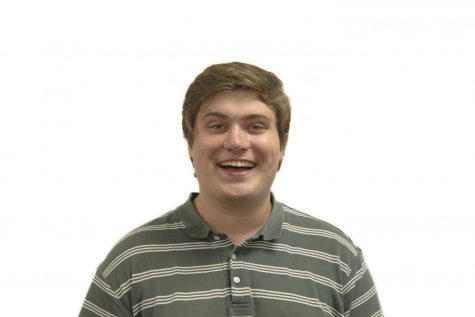 John Clere, Editor-in-Chief
John is the third consecutive generation in his family to write for and edit a newspaper. He had his first column in a newspaper at age 13! News ink runs...