IUS Democrats celebrate Peace Corps anniversary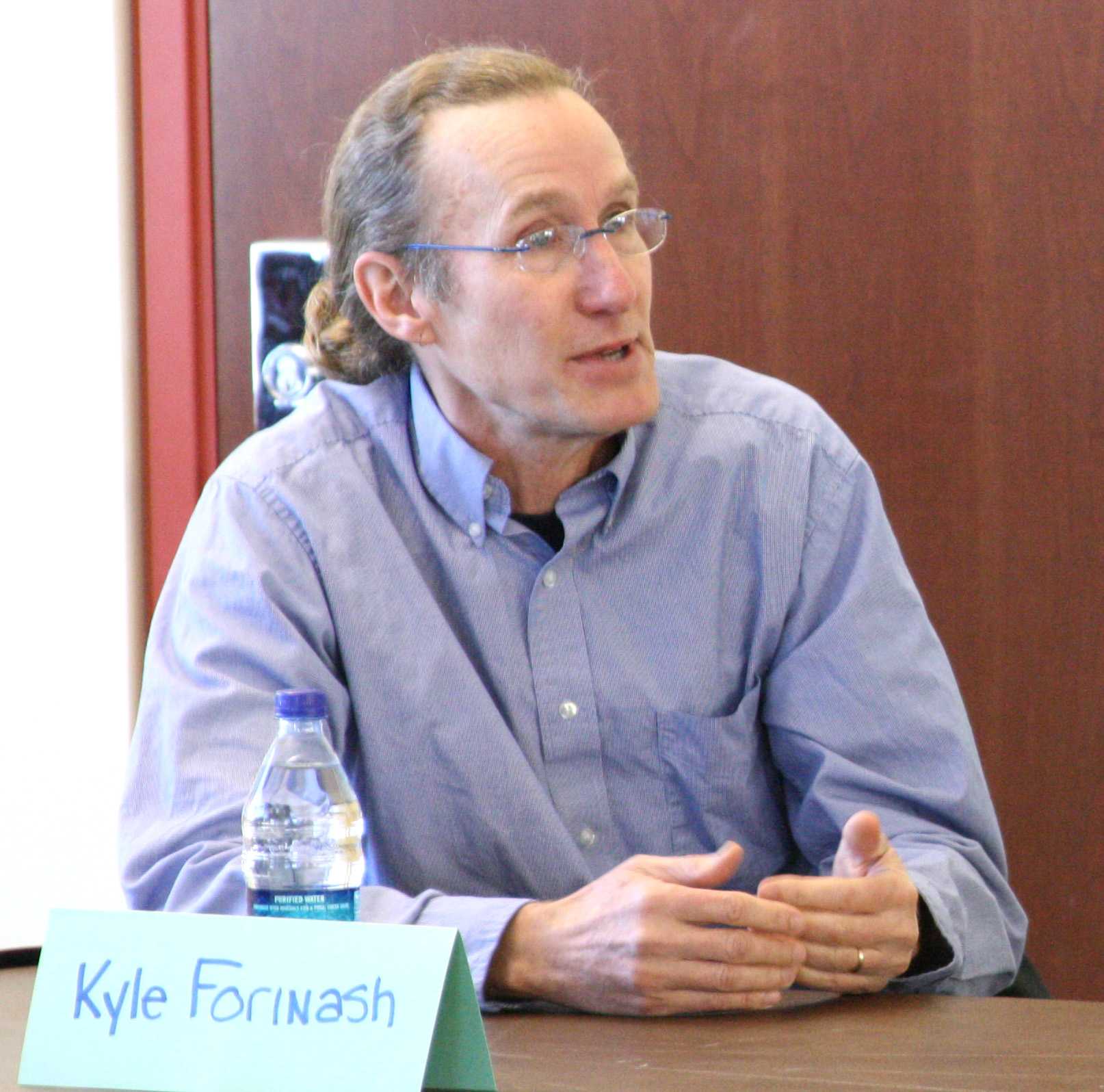 The IUS College Democrats hosted a panel discussion to commemorate the 50th anniversary of the founding of the Peace Corps.
Three professors — Kyle Forinash, professor of physics, Bill Sweigart, associate professor of English, and Peter Galvin, associate professor of geosciences — spoke along with IUS alumnus Andrew Homan, who graduated in 2003.
They all spoke to students and faculty about their experiences in the Peace Corps.
The Peace Corps' mission is to not only aid other countries in need but to also promote better understandings of other cultures for Americans.
Forinash, Sweigart, Galvin and Homan each volunteered service in Africa. They said joining the Peace Corps was a life-changing experience.
"At 21, I thought I knew everything," Sweigart said. "I didn't know anything. I was as dumb as a box of rocks."
Sweigart was candid when speaking of his tenure in Liberia from 1967-70. He said experiencing the culture made him thankful for what he has in the United States.
Sweigart said it's important for people to get away from their usual culture long enough to gain a different insight, so when they come back they view their customs in a new way.
Forinash was in Ghana from 1975-77. He said during the two years he was in the country he made two phone calls.
"You had to make an appointment with the capitol in order to make a phone call," Forinash said. "Now, I can Skype with my son on the Internet."
Forinash said the living situation in Ghana was something he had to cope with, and after having been there for a few weeks, the living conditions didn't seem so out of the ordinary.
"Some people are living like they were 1,000 years ago," Forinash said. "Others have cars and washing machines. It's a real juxtaposition."
Homan served in Tonga from 2004-06, and he said he agrees with Forinash.
"Language is a challenge," Homan said. "Culture is a challenge, but it's not really as big a deal as people really think. It's just the way things are.
"You learn what's important," Homan said. "What to get upset about and what to let slide, and you're grateful for a lot when you get back."
Galvin said he went to college specifically so he could secure a trip with the Peace Corps. He served in Cameroon from 1981-82.
"I picked my major to correspond with the Peace Corps and received a degree from Purdue in international agriculture," Galvin said. "I proved you could get a degree without ever stepping foot on a farm."
Galvin also said being a cultural ambassador is important and was one of the selling points that drew him to be a part of the Peace Corps.
"So much in life goes wrong," Galvin said. "You can have a plan and work on it for months or years and never get anything in return but the experience, and that's what matters."
All of the panelists agreed their experiences with the Peace Corps as young men helped shape who they are today.
"I teach geography to extend the Peace Corps experience," Galvin said. "It was life-
changing."
Forinash said members of the Peace Corps find out people in different countries throughout the world share similarities and are doing the same things as Americans.
"People all over the world get married," Forinash said. "They have kids. They fall in love. The ritual is what's different. They do the same things we do."
Sweigart said he still has ties to Liberia and was deeply upset when he learned of the unrest during the First and Second Liberian Civil Wars in 1989 and 1999.
"I cried many times over the upheaval in Liberia," Sweigart said. "I could not imagine the kind of violence that has happened between the conflicting elements."
When faced with the question of if they would do it all over again — choose to go into a country and immerse themselves into a culture mostly unknown — the answer was a resounding yes.
"I gained as much as I ever gave of myself," Sweigart said.
By LESLIE RADCLIFF
Photo Editor
radclifl@umail.iu.edu