Lesbian Avenger fights for rights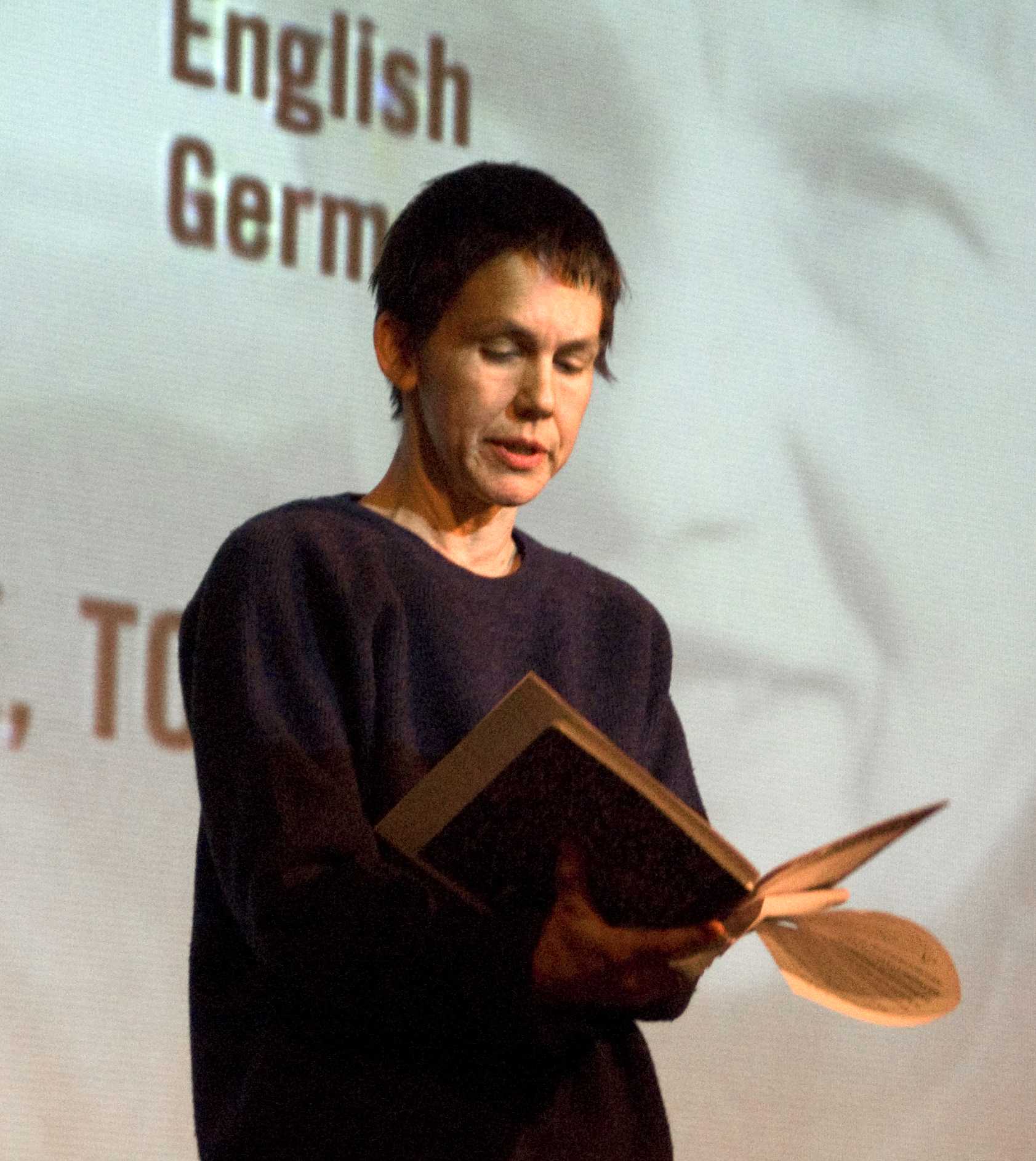 The IUS Women's and Gender Studies Program invited Kelly Cogswell, a journalist based in New York City and blogger on Lesbian, Gay, Bisexual and Transgender issues, to come to campus for Women's History Month.
Cogswell spoke about an activist group of which she was a founding member — The Lesbian Avengers.
The Lesbian Avengers originated in New York City in 1992.
During the event, the documentary "Lesbian Avengers Eat Fire Too" was shown, and a Q-and-A format forum proceeded.
"Lesbian Avengers Eat Fire Too" is about a group of lesbian activists who protested their rights to have a voice, stand up against hate crimes and be considered equals.
"Hate crimes generally involve more brutality than other assaults," Cogswell said. "Why stab a faggot once when you can do it a couple different times?"
The video was designed to represent a lesbian, Hattie Mae Cohens, and a gay man, Brian Mock, who were burned alive in their apartment in Salem, Ore., in 1992.
In response to this hate crime, the newly-developed Lesbian Avengers ate fire a month later on Halloween night and chanted, "The fire will not consume us. We take it and make it our own."
That memorial was followed by a march down Fifth Avenue in New York City, in which the Avengers carried torches and burned signs of the names of anti-lesbian and gay propositions blamed for the violence.
"Taking to the streets allows us to reclaim our own sense of power and humanity," Cogswell said.
This was the first of several walks and protests. Just a few months later, the Denver mayor came to New York City to promote tourism. However, the Avengers trailed him everywhere to demand the repeal of Colorado's anti-gay Amendment II.
There was another march on April 24, 1993, where 20,000 women walked the streets of the capital in the first Dyke March. There was a second Dyke March in New York City in 1994, attracting more than 20,000 people.
Cogswell said she thinks it is important to use the media to spread the word about LGBT issues. The media can enhance the power of the streets, but, on the other hand, it can create an illusion of effectiveness.
"What new media does is augment the power of the streets, not replace it — especially for the participants," Cogswell said.
Awareness on LGBT issues have risen during the past 19 years.
"There are a huge percentage of kids that kill themselves, predominantly because they are tortured essentially," Cogswell said.
Recently, a student at a local high school in Sellersburg, Ind., claimed he was beaten in the school bathroom because of his sexual orientation.
The incident started when he followed a schoolmate into the restroom where other students were waiting. The victim said, as he turned around, he was struck in the face several times while the attacker used anti-gay slurs.
The attack left the victim with several face fractures and a broken nose. The attacker was arrested for battery.
"Education about gays and lesbians should be taught in the home and at school," Cogswell said. "We exist."
Cogswell said parents need to teach their children to not be barbarians.
"Kids are committing suicide at 8 and 9 years old," Cogswell said, "and why are they doing that? Because people are horrible to them."
Amanda Abell, geoscience senior and vice president of the IUS Gay-Straight Alliance, said she liked the documentary because it showed the Avengers getting in people's faces and being strong to get attention for their rights.
Abell said she agreed with Cogswell when she said education is needed, in both the home and the school, about members of LGBT.
"Eventually, you will meet people who will accept you — where being different is a good thing," Abell said.
Cogswell had some  advice for anyone who wanted to come out about their sexuality.
"Try to find other people like yourselves to get support," Cogswell said. "If you are a victim of a hate crime, you need to get help and report it."
By JOLIE STONE
Photo Editor
stonejl@umail.iu.edu