Shermageddon allows opportunity to unite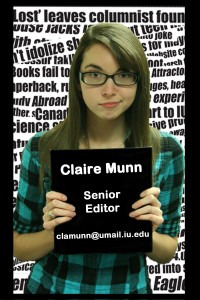 With the closing of the Sherman Minton Bridge due to various fractures in the infrastructure, a gloom has seemed to settle down in the Southern Indiana and Louisville region.
However, the divide between Kentucky and Indiana has become an even larger crack, highlighting a lack of support for commuters between the two states.
According to Evansville Courier & Press, federal records show that almost "18 percent of Indiana's highway bridges are in less-than-satisfactory shape."
This fact is largely due to poor inspections, not only by Indiana Department of Transportation, but also the state and federal government.
While Louisville Mayor Greg Fisher scheduled to meet with President Barack Obama in Cincinnati on Sept. 23 to discuss the issue, officials also toured and inspected the bridge on the same day.
Even though the bridge will not need to be fully replaced, this problem is not going to be fixed any time soon.
In the meantime, commuters are in worse moods and the stress of beating traffic across the Kennedy and Second Street Bridge has only intensified.
However, the closing of the bridge has affected this area in greater amounts than just time.
Businesses and families are also being tried and tested because of an inability to act fast from the government.
Even commuting to school has become a difficult task to accomplish.
But, it does not have to be the end of the world.
Residents in this area have been given an opportunity to show they can make the most out of this situation and work together to help one another during this terrible inconvenience.
However, the fact of the matter is people are out for themselves.
From what I've seen during the past few weeks, people have been anything but sympathetic.
My parents are a part of the large group trying to get across the Ohio River. They work in the Jefferson County school system and wake up at  4 in the morning every day just to sit in traffic for two hours, barely making it on time.
So, it doesn't help them by the time they get to work, their employers show a lack of sensitivity for their effort.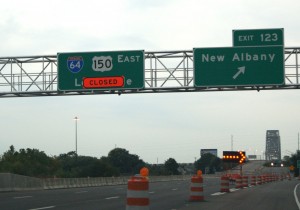 In other instances, my sister has to leave her daughters at their grandparents' house every single night.
Similarly, a co-worker of my mother has to bring her children to work so their father can pick them up and bring them to school.
The only acknowledgment of their plights has been a blatant statement of mockery — too bad they live in another country.
Thousands of workers commute from Indiana to Louisville, but the fact of the matter is no one from the latter side seems to care about the daily struggle of getting to work.
While the Spirit of Jefferson began ferrying individuals across the river to Louisville, I doubt it will help the majority of people, especially those who still have to travel 20 minutes beyond downtown.
Workers are all trying to get to their jobs on time, but there are ways employers can help rather than hinder them.
The indifference from the Kentucky side has caused a boiling frustration from the Southern Indiana area. Instead of directing our anger to one another, it should be targeted to state legislators and Congress.
Now is not the time to succumb to the stereotypes of a crumbling society.
While this bridge bummer is not going to be fixed overnight, let's not wait months or even years before we become accepting of one another's circumstances.
By CLAIRE MUNN
Senior Editor           
clamunn@umail.iu.edu