Bridge closure causes inconvenience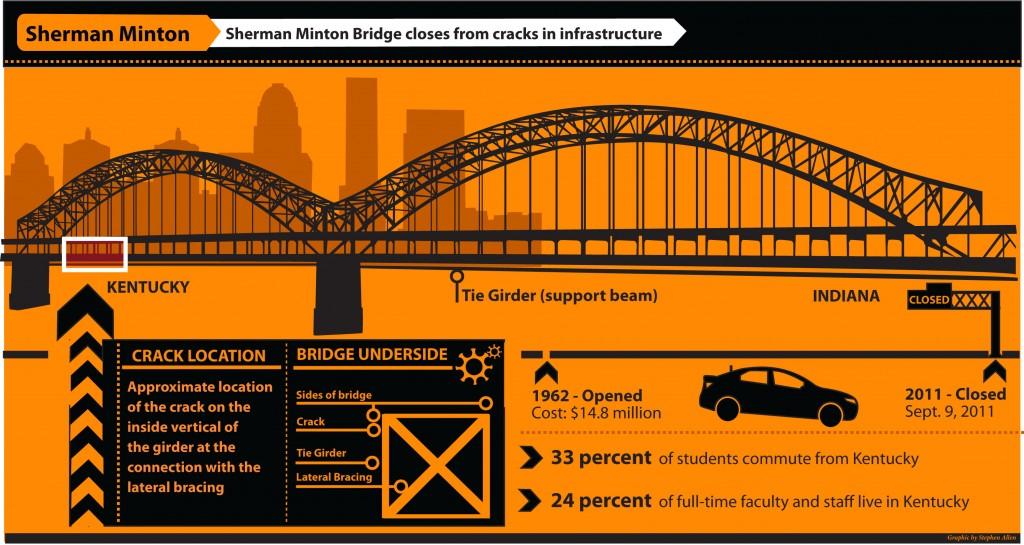 The closure of the Sherman Minton Bridge has had an effect on many commuters in Southern Indiana and Kentucky, including students, faculty and staff at IU Southeast.
Of the student body, 30 percent commute from Kentucky. While 24 percent full-time faculty and staff live in Kentucky, 44 percent of part-time and adjunct faculty are also commuting from Kentucky.
"We have about 2,200 students that are Kentucky reciprocity," Chancellor Sandra Patterson-Randles said. "Granted some live in the lodges, it is still a significant number."
Due to the closure, there has been a concern with attendance numbers on campus.
"During this time last year we had 60 students drop," Dana Wavle, vice chancellor of Administrative Affairs, said. "Now, the number is roughly 130 students."
Although enrollment for fall 2011 increased 1.1 percent from fall 2010, the jump in students dropping classes is significantly higher. Wavle said while the number is not directly caused by the bridge closing, there has been one refund request due to traffic and transportation issues.
Patterson-Randles said professors were told to be understanding of students dealing with the traffic.
"I encourage students not to drop out too soon," Patterson-Randles said. "Give it time."
Gil Atnip, vice chancellor of Academic Affairs, said he talked to the deans of each school, but there have not been many complaints with attendance.
"If you take a step back from the situation, this is how a large group of people deal with unanticipated change in their lives," Atnip said. "So far, people seem to be dealing with it well."
Patterson-Randles said she does not believe the attendance on campus will be affected.
"Our students are very innovative," Patterson-Randles said. "They could probably find a way to get here if they really wanted to."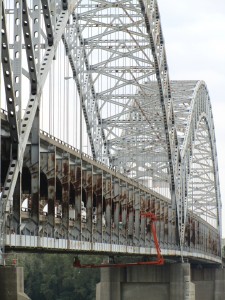 Jennifer Kime, international studies sophomore, lives in Louisville and said she has been affected by the bridge closure.
"It's frustrating because I have to leave my house earlier and stay on campus later so the traffic will clear up," Kime said.
Megan Whyte, biology senior, lives in Jeffersonville and said she believes trying to get on exit 1 and 0 to Jeffersonville are just as bad as waiting to cross the bridge.
"I take different routes to and from school because I am not getting anywhere near I-65," Whyte said.
Patterson-Randles said she advises students to leave earlier or change their route.
"All in all we are in this boat together," Patterson-Randles said. "Be considerate as possible. There is not a lot we can do."
By CLARE BOWYER
Staff
clbowyer@ius.edu