Low student presence creates debate uproar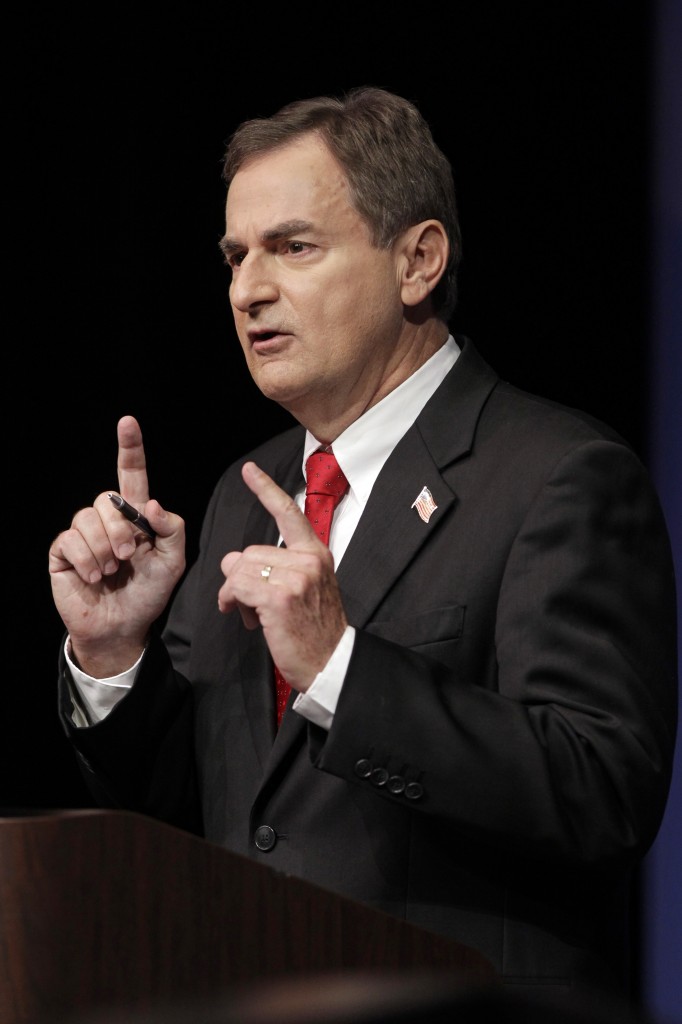 IU Southeast took center stage on Oct. 23 by serving as the location for a second debate between Indiana Senatorial candidates.
Hosted by the Indiana Debate Commission, the event took place in the Ogle Center, where nearly 50 TV and radio stations broadcast a live discussion between Democrat Joe Donnelly, Libertarian Andrew Horning and Republican Richard Mourdock.
However, limited seating at the debate caused a low amount of attendance for the IUS community.
Stephon Moore, political science and journalism sophomore, said he was one of the lucky few to get tickets, which were given out for free on a first-come-first-serve basis. He said he views this as a large problem because the school was not represented.
"First and foremost, they were using our facilities for the debate," Moore said. "We're the students, we're the faculty here, and we're the people who spend a majority of their days here. We didn't really get a chance to welcome them to our campus."
Few seats remained available at the debate due to members of the Union Auto Workers reserving a large portion of the tickets. The UAW came to support Donnelly for his efforts in saving auto industry jobs.
Drew Appel, criminal justice and political science junior, said he was able to attend the event after a member of the College Republicans offered him tickets.
Appel said he thought the debate should have been geared more for students and faculty, as well.
"I mean, yes, outsiders are allowed to come, but the UAW used this to stage a protest against Mourdock, and so they used our limited seating," Appel said. "At the end of it all, most of them didn't show up. We had a lot of empty seats."
Moore said he saw at least 15 empty seats despite tickets being sold out.
"It was really disheartening," Moore said. "The ticket situation was just handled awfully. It wasn't jam packed like it should have been."
In addition to limited seating, Hannah Smith, communications junior, said the debate also upset her because none of the voter-submitted questions came from members of the community.
"I'm not sure why they had the debate here if they weren't going to ask questions from local people," Smith said.
Smith said the importance of having a Senate debate on campus was lost because of the shift in audience members.
"They could have had it at a town hall for all that it mattered over having it here at IUS," she said. "It was good publicity for the school, but, since the audience changed, it lost a lot of its potential that it could have had."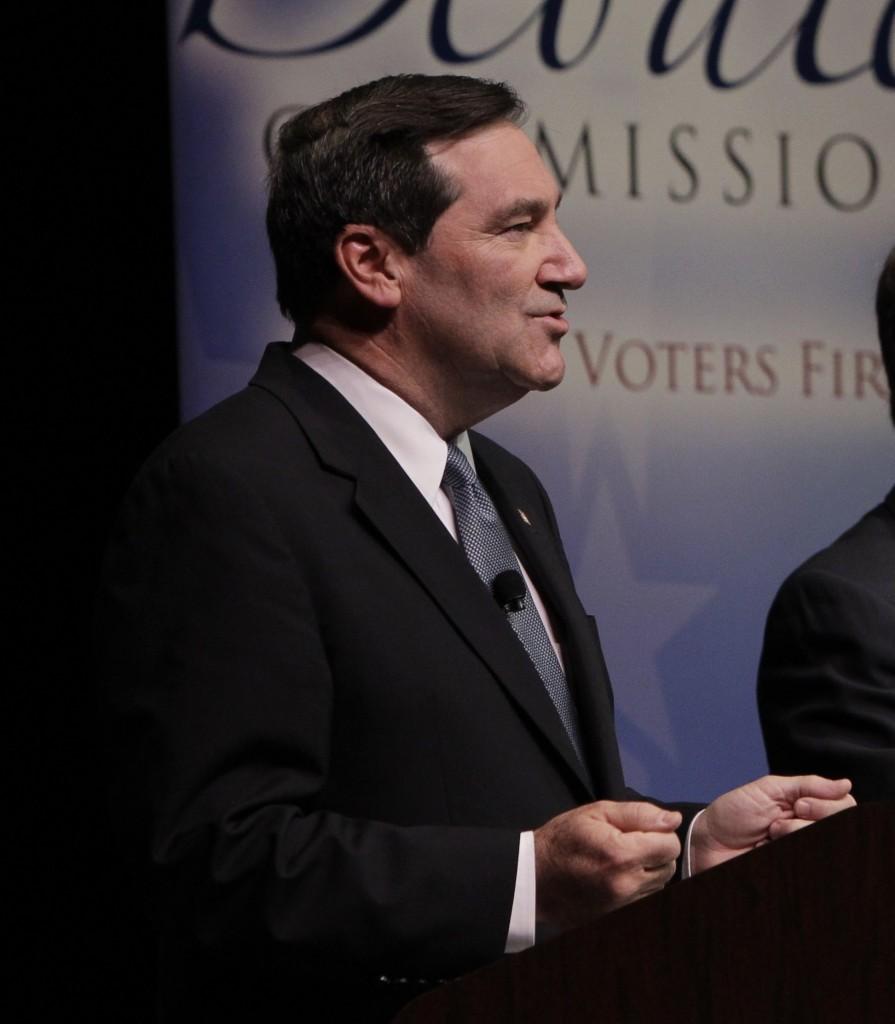 Although Moore said he had been leaning toward one candidate, he said he does not have a clearer view of who to vote for after the debate ended.
"I was supporting one person, and, now, I'm not really supporting anyone, honestly," he said. "It's just a frustrating election for me in the Indiana Senate."
Appel said the debate reinforced the opinions he already had about who to vote for.
"I feel that Mourdock represents the people of Indiana and their conservative values," Appel said.
One topic discussed during the debate included the issue of abortion.
Donnelly said he believes abortion should only be used in cases of rape, incest and life of the mother. However, Mourdock said only when the life of the mother is at risk should abortion be considered.
"I struggled with it myself for a long time, but I came to realize life is that gift from God, and I think even when life begins in the horrible situation of rape, that it is something that God intended to happen," Mourdock said.
Moore said he was surprised Mourdock spoke so plainly about his pro-life stance, but it did not offend him.
"It definitely could have been worded better to where it didn't sound like God intended for you to get raped and then get pregnant," Moore said. "That just sounds awful. That's not even consistent with Christian teachings or religious teachings at all."
Mourdock clarified his statement after the debate and said he does not think God pre-ordains rape, but he does believe life is a gift from God.
"There are some things in life that are above my pay rate — when God decides when life begins — and I guess this is one of those times," Murdock said.
Appel said he does not think this will have any effect on Mourdock's campaign.
"If this election was about social issues, we'd have a President Santorum to be looking forward to, not a Romney," he said.
In the case of gun control and marriage, each candidate said they supported the Second Amendment and opposed same-sex marriage.
With healthcare reform, Murdock accused Donnelly of flip-flopping on Obamacare and selling out for partisanship.
"When the partisan pressure was put on him, this person — who I think is a principle person — unfortunately saw his principles melt away like July ice cream," Murdock said.
However, Donnelly said he wants to work with both parties in order to get the country moving forward.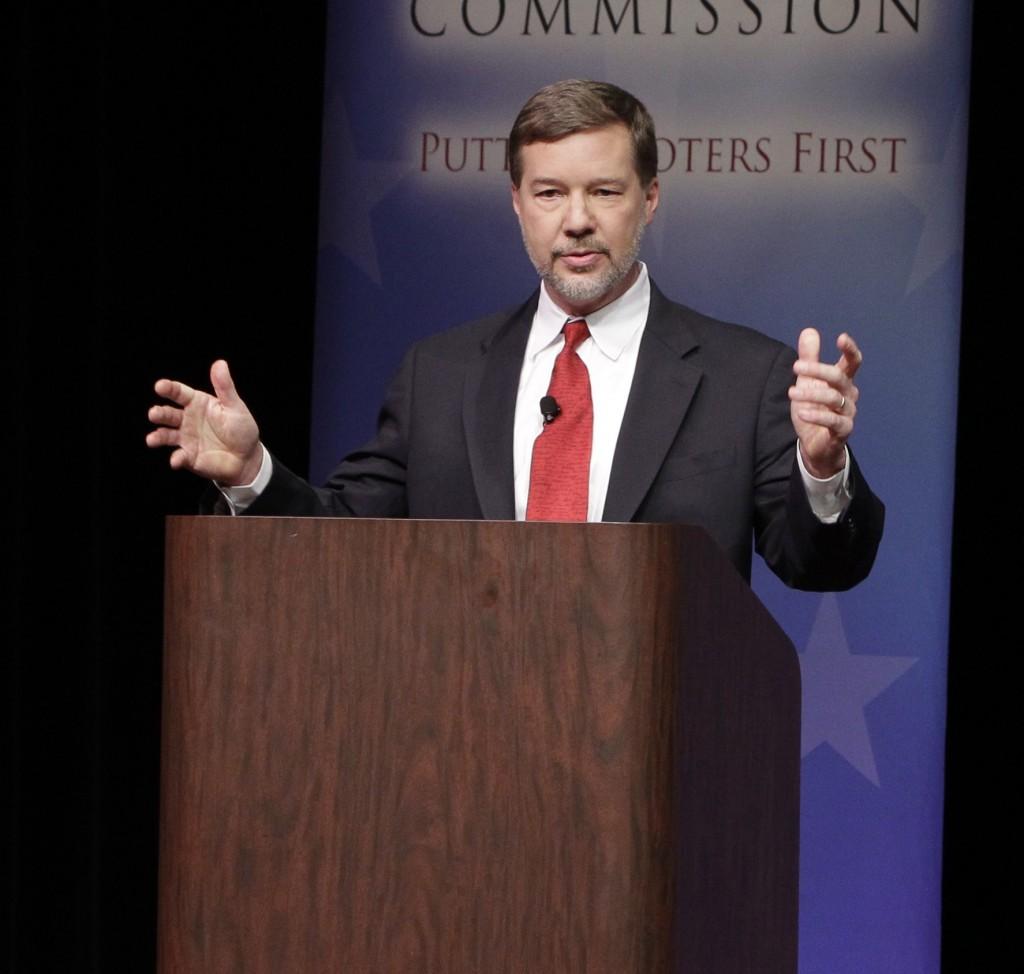 "They said I vote with the Democrats 70 percent of the time, I vote with the Republicans 60 percent of the time, but, for Hoosiers, I vote 100 percent of the time," Donnelly said.
Horning said the bickering between Democrats and Republicans is a source of frustration to him, relating the two-party system to a beast.
"Guys, there comes a time when you need to kill the monster," Horning said. "You don't need to keep feeding it."
Moore said he thought Horning was the most informed of all the candidates.
"I'm really glad he was there because he gave some realism to the debate," Moore said.
Moore said being informed is something important for students, as well, because these issues will define their lives.
"I think students develop habits in college, and, if being informed voters is a habit that they develop over college, then that's really a huge part of the education process," Moore said.
Smith said, although few students were offered a chance to attend the debate, it is still important for them to exercise their rights to vote.
"I was grateful that [the debate] was here, and that I was able to get a ticket, but I just felt bad for students that weren't able to go and experience it," she said.
By CLAIRE MUNN
Senior Editor
clamunn@umail.iu.edu