Uncertain beginnings lead to significant moments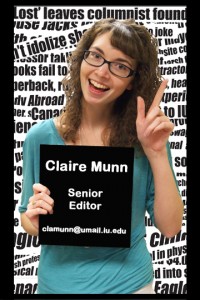 The hardest part is knowing where to begin.
I struggled with this difficulty in almost every story I have written for The Horizon.
Although some stories lent themselves to easier beginnings than others, finding the most important lead in order to attract readers is something I devote considerable time to as a journalist.
Depending on the focus, my story can also take several different turns — or rough drafts in my case — and as I write my final column, I have even more difficulty knowing how exactly to begin or say goodbye.
Uncertain beginnings and diverse paths have also transcribed into the choices I have made throughout my college career.
Had I not began my journey at IU Southeast, I may never have had the privilege of joining The Horizon or becoming its senior editor, leading to other great opportunities in my life.
For three years, I have given time, dedication and passion to The Horizon — from staff writer to senior editor — and, as I finally end my time here, I will translate those abilities into my new job as a media intern for the Indiana Senate.
When I began working for the newspaper, I started as a timid reporter, which is quite an oxymoron. However, with each story I wrote, my public fear subsided, and I became lucky enough to gain an editor position, and thus rise to senior editor.
I remember beginning my new leadership position with so many new ideas in order for the paper to flourish, making sure I left a legacy and mark on The Horizon.
I always tried to accomplish just that, and many times I think I succeeded. Now, I encourage future editors to take the newspaper to new horizons — pun intended.
While I have always taken The Horizon seriously, I also had enormous amounts of fun. I will always attribute Fridays to Qdoba addictions and sing-alongs of early '90s music or Disney tunes.
Nevertheless, I will not miss staying up until 2 a.m. to finish a deadline.
As I reflect on the impact I made on the newspaper, I realize not only have I changed The Horizon, but The Horizon has also changed me.
I will never stop associating the word "over" as a spatial relation or use another serial comma in my writing.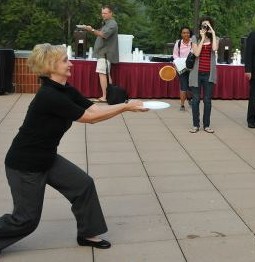 Most importantly, the greatest lesson I have discovered from my time on The Horizon is understanding that while it is normal to be uncertain at times, I will never discredit my own capabilities.
Upon arriving at campus four years ago, I never would have guessed I would be running a weekly newspaper operation.
Even starting this semester, I could not have predicted gaining the opportunity to be in an internship with the state capital.
The results of these endeavors may have never occurred without having the courage to start. While these possibilities seemed daunting and at times impossible, I never gave up, and for that I am proud.
Despite having the determination to continue my dreams, I could not have made it without the continuous support of my family, friends, coworkers, colleagues and professors.
Thank you for standing behind me in good times and bad. For this, I am eternally grateful.
The success of the newspaper could also not have grown without the commitment and enthusiasm of each staff and group of editors I had the honor to work with through the years.
For those who I am leaving, I will greatly miss you all. Each one of you made working on The Horizon more enjoyable every semester. Thank you.
I also want to thank The Horizon itself. Not only has it more than prepared me for entering the next stages of my career, it has also instilled overabundant confidence in my journalistic spirit.
The time I have spent on The Horizon equates to some of the best moments of my life, and, although there have been difficulties, I leave with no regrets.
While I am somewhat uncertain where my career — and life — will start after graduation next spring, whatever lead I choose I know will be a new beginning.
—30 —
By CLAIRE MUNN
Senior Editor
clamunn@umail.iu.edu