Some look to Craigslist for advice or even friendship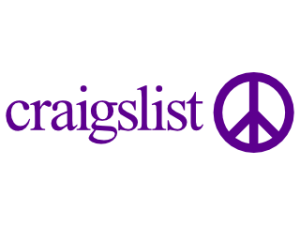 Most people think of Craigslist as the localized version of eBay, but one thing they might not expect is to find a friend through the classified advertisement website.
After watching "Safety Not Guaranteed", a movie about person placing a classified ad asking for someone to accompany him in time travel, I decided to browse Craigslist and stumbled upon the "strictly platonic" section. What I found was a variety of ads looking for a friend in some way, shape or form.
First I came across a link labeled "Bambi Walk Buddy." The ad was looking for "a friend to do the bambi walk with" on Dec. 23. The owner of the ad said that the bambi walk on Bardstown Road was a "Christmas tradition and a lot of fun." The owner also stated that he was "very laid back and easy to get along with."
Ryan Mattingly, 32, Louisville, is the owner of that ad. Mattingly said he got a couple responses to his ad but didn't end up meeting anyone from it. He also said that he initially made the post because he was "just having some fun" but was "hoping to meet someone."
"I got a serious response; we just never met," Mattingly said. "I just didn't have the time and I wanted to meet a girl, preferably, and that didn't happen."
Even though the bambi walk fell through Mattingly said he thinks making the ad was worth it.
"You're going to talk to strange people, and 75 percent of the emails you get are going to be from people you'll never actually meet because they aren't serious enough to," Mattingly said. "But I've acquired two roommates from Craigslist ads and met some pretty cool people from there."
The second link I came across was an ad looking for a workout buddy and friend; someone to keep the owner motivated to get back in shape. Ahmed Amam, 32, Louisville, is the owner of that ad. Amam said he was checking Craigslist's apartment ads when he saw the strictly platonic page
.

"I decided to try and meet a new friend," Amam said. "Most people that replied to me were looking for a hook up, even though I kept telling them I just wanted a friend."
However, on the weekend of Jan. 18, Amam met someone.
"He replied to my ad and we've hung out twice since," Amam said. "It took me more than a month to find someone, but it's worth it if you have the patience. Unfortunately, he only wanted to workout once, now we just hang out."
The third link that caught my eye was titled: "I need advice." Tom Cook, 48, Louisville, made the ad looking for parenting advice.

"I just thought there might be a bunch of people reading the ads who might be able to give me their opinion," Cook said. "I figured the anonymity of Craigslist might help."
Cook said he got several responses and that most of them were good.
"I wouldn't necessarily say the advice I received was the absolute best but from my experience, and the many ads I have posted on Craigslist, I've gotten a great deal of responses and they did honestly help me," Cook said.
After browsing, I decided to make my own ad to see just how successful they are. I created an ad labeled "new to the area" and said I was looking for a new friend to show me around.

Within six days I had received 12 emails from both females and males wanting to meet. Only one of those emails asked me to send a picture of myself. For almost a whole week I had a response rate of two emails per day.
Harry Smith, 24, Shelbyville, a responder to these types of ads said he never makes posts to Craigslist but will reply if he reads one that is "legit, but most ads on Craigslist are false and dumb."
"I think the website is the wrong place to advertise this type of ad," Smith said. "Internet dating is a thing, but it takes away from this site."
Cook, however, brings up the benefit to Craigslist ad posting.
"Internet ads are cheaper to both post and read and will bring more exposure as opposed to a newspaper."