Campus lodges come together for activities
IU Southeast is known for being a commuter school because only about 400 students live on campus, but some students and resident assistants are trying to change that.
At IU Southeast, there are five housing lodges that hold students: Woodland, Orchard, Grove, Forest and Meadow.
According to IUS archives online from 2014, the lodges hold around 400 students.
Trent Wallace, communications and advertising senior, has lived in Woodland Lodge for four years. He has spent two and a half of those years as a resident assistant.
Wallace said that RA's are in charge of enforcing policy, ensuring residents are getting along with their roommates and ensuring students have a successful environment so they can succeed academically.
He also said RA's are in charge of providing educational and entertaining programing for students, helping students who get locked out of their rooms and other various needs.
"An RA's job is to get to know the residents and get to know the people in the building," Wallace said.
As an RA, Wallace is required to hold two events per month so there is usually an event every week in every lodge on campus.
The other RA in Woodland Lodge is Tori Kingsley, accounting junior, who rotates with Wallace and holds two events as well per month.
Wallace said the events he holds are usually based on educational or recreational topics.
"
All of the lodge events are really entertaining but I would have to say the ice cream event was my favorite."
— Nick Whitaker, business freshman
Some events he has held include bingo, pizza and movie nights, game nights and a discussion about avoiding burnouts while getting assignments done for class during the end of the semester.
Wallace said the turnout of students who participate in events is consistent, because about 15 students show up to each event
"I would like to see more students stay on campus for weekend events and be more engaged in campus," Wallace said.
The housing office gives RA's a budget where they are able to submit their event ideas and get them approved.
Audra Dowling, assistant director of residence life, and Andrew Utley, residence life coordinator, are in charge of approving the events the RA's hold.
To advertise for events, Wallace said he hangs flyers on every door in Woodland Lodge, as well at all entrances.
Wallace said he hopes to see more students stay in the lodges over the weekends in the future, so they can better engage with other students.
"Something that has happened more this year that I would like to see continuing to happen are other departments on campus hosting events in the lodges like student organizations," Wallace said. "That's good and will help everything grow."
Nick Whitaker, business management freshman, has lived in Meadow Lodge since August 2015.
"All of the lodge events are really entertaining but I would have to say the ice cream event was my favorite because it was a great way to meet new people in my lodge very early in the year," Whitaker said.
Whitaker said he hopes to see more social events so he can get to know other students better.
"I do very much enjoy all of the events hosted around campus," Whitaker said. "There are a numerous amount of activities you can do. You get to be more active, get more involved on campus, meet a ton of new people, and make new friends. That is what I love doing, meeting new people and making new friends."
Angel Russell, sociology senior, has lived in Orchard Lodge for four years and has been an RA in the lodge for two years.
As an RA, Russell holds an event in her lodge every week, rotating with the other RA, Jenna Bieker, psychology and criminal justice sophomore.
"
I would like to see more students stay on campus for weekend events and be more engaged in campus."
— Trent Wallace, Woodland Lodge RA
Russell said she has held events related to time management, music and movie trivia, Halloween cookie decorating and progressive meals.
Next semester, mocktail Mondays, which will help students learn about safe drinking and alcohol awareness, are in the works.
Russell said she advertises for her events by hanging up flyers around Orchard Lodge and knocking on every door 30 minutes before her event to welcome students to join.
Russel said an average of 15 people have attended the events.
"If no one attends the events I sit there and talk to people as they come into the great room and converse with them," Russell said. "I just make sure to be present during the event time."
Russell said she hopes to find new ways to help residents connect with one another in the future.
"This year a lot more of my residents want to be engaging so they want to come out and come to events but it varies," Russell said. "Last year it was hard to get residents out to the events and the year before when I was just a resident it wasn't very engaging. Everyone stuck to their rooms."
Wallace and Russell said the engagement level depends on the type of people living in the lodges.
They said the rooms are nice and large, so there's plenty of room and students feel comfortable in their own space.
Russell said RA chemistry is a big part of involvement, and if residents and RA's work together, it's easier to tackle problems together.
Russel also said it's important to be present for residents.
"I want to see new ways to make residents connect," Russell said. "I think it's really important for residents to connect with each other and not just the RA's so they can build a cohesive community."
Wallace and Russell encourage all residents to participate in the lodge events and to keep a look out for the advertisements they hang up.
"Keep your eyes out for the events and flyers, they are a lot of fun," Wallace said. "The more you go to the events the easier it is to meet people and build a community in the lodges, which is a lot of the time the reason we host events and for educational purposes. Students can meet the other students living there and learn people's different backgrounds. Students can and feel more comfortable and have a better support system and friend group at IUS."
About the Contributors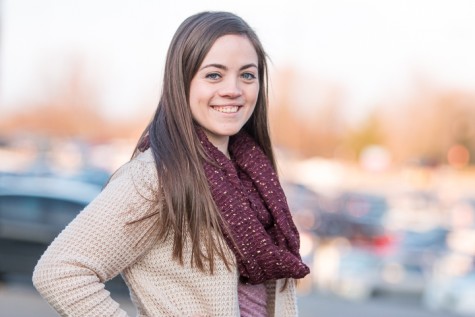 Katie Casper, Co-Editor-In-Chief (Spring 2017) Managing Editor (Fall 2016) News Editor/Social Media Coordinator (Spring 2016); Staff Reporter (Fall 2015)
Hello! My name is Katie Casper and I am Co-Editor-In-Chief of The Horizon at IU Southeast. I am a Multimedia Journalism senior with a concentration in...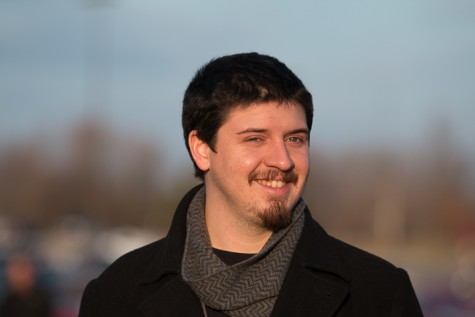 Daniel Vance, Designer ( Spring 2017; Fall 2016; Spring 2016; Fall 2015)
My name is Daniel Vance, I currently live in Corydon Indiana, and I'm a Fine Arts student majoring in Graphic Design. This is my third year at IUS, but...