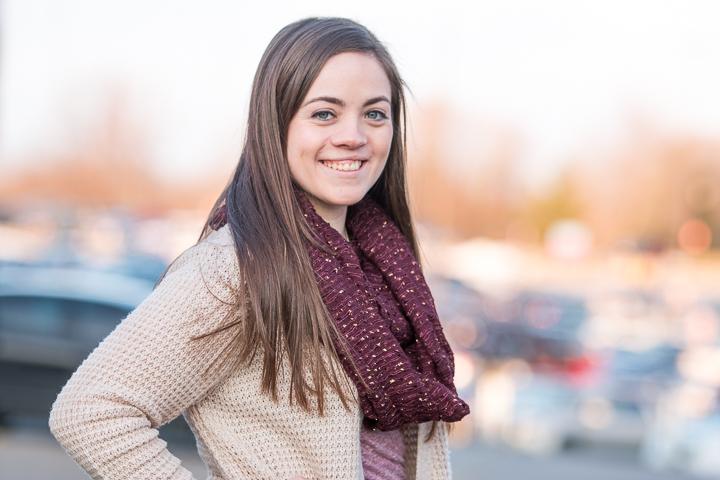 Hello! My name is Katie Casper and I am Co-Editor-In-Chief of The Horizon at IU Southeast. I am a Multimedia Journalism senior with a concentration in Communications and a minor in Public Relations.
At IUS I am a peer mentor in the mentoring program, a member of the student organization The Dining Hall (TDH) and a volunteer on the Student Life Committee. I volunteer for St. Elizabeth's Catholic Charities in New Albany through running their Points Room.
One fun fact about myself is that I have an identical twin sister, Kassie, that also attends IU Southeast. When I am not attending classes or working on The Horizon I enjoy spending time with my family, boyfriend and friends!
Katie Casper, Co-Editor-In-Chief (Spring 2017) Managing Editor (Fall 2016) News Editor/Social Media Coordinator (Spring 2016); Staff Reporter (Fall 2015)
May 01, 2017

Southern Indiana Food Guide

(Media)

Aug 30, 2016

Crestview computer lab gets an upgrade

(Story/Media)

Mar 17, 2016

IUS to hold Dance Marathon

(Story/Media)

Mar 04, 2016

Lit @ the Lodges book club meets on campus

(Story/Media)

Feb 04, 2016

New door locks installed on campus

(Story/Media)

Nov 27, 2015

Campus lodges come together for activities

(Story)

Nov 25, 2015

Campus organizations

(Story)

Nov 15, 2015
Oct 05, 2015

Geese vs. coyotes

(Story/Media)

Oct 05, 2015

Christian Student Fellowship holds church services

(Story)

Oct 04, 2015

Castle Club hosts first 'Muggle Quidditch' match

(Story)

Sep 08, 2015

Planner going green, printing getting lean

(Story)