Recbar 812 powering up downtown New Albany
Jeffersontown arcade-bar's owner looks forward to expanding
New Albany's Pearl Street will soon be home to an expansion of Louisville's popular arcade-bar known as Recbar.
The New Albany Recbar location will occupy more than double the square footage of its Louisville location. Founder and owner Corey Sims plans on housing over 200 games at Recbar 812, including Centipede, Donkey Kong and several mini-bowling lanes.
In addition to Recbar 812's myriad arcade games and pinball machines, Sims plans on having between 16-20 brews on tap, similar to the Louisville location's 16 taps.
Recbar's announcement to expand in mid-April was a pleasant surprise to its Facebook followers, but Sims said it had been decided from the beginning.
"We always believed Recbar would be a concept that we could expand beyond our current location," Sims said. "New Albany was the perfect fit."
Pac-Men
Sims owns and operates the bar with Tony Thomas, long-time peer and fellow Kentuckiana native. Both Thomas and Sims have extensive experience in the service industry, having first met while working together at Lucky Strike Lanes in Louisville.
With their experience and mutual passion for the service industry, the duo had long been set on opening a bar together.
After investing in a Golden Tee arcade machine to make some extra money, Sims said that spiraled into purchasing more arcade machines.
"We had started to notice in larger cities, the arcade bar concept was beginning to take off," Sims said. "We wanted to bring back the fun of the arcade scene we remembered but with a modern adult twist."
Recbar opened on Taylorsville Road in 2016 and has seen high praise since, receiving a LEO Readers' Choice Award for Best Bar in 2018.
Rated E for Everyone
Catering to the bar and nightlife scene is not the establishment's sole focus, according to Sims. Recbar is a destination for "all demographics," as patrons of all ages are welcome every day before 10 p.m.
Although customers under the age of 21 cannot purchase alcohol, Recbar patrons of all ages can partake in its unique "grub" menu, including favorites such as totchos (tater tot nachos) and Fruity Pebble-crusted ice cream.
"We tried to build a concept that would be fun for kids, parents and grandparents alike, [and] we try to maintain a collection of games from all eras," Sims said.
1-UP
On May 14, 2019, downtown New Albany's Bank Street Brewhouse closed its doors after 10 years. Earlier the same year, River City Winery also closed after facing zoning issues and losing its liquor license, according to the News and Tribune.
The closures discouraged neither Sims nor New Albany city officials, including Tonya Fischer, business coordinator of economic development.
Fischer said the city was saddened by the businesses closing, but feels confident Recbar 812 will find long-term success.
"We feel Recbar 812 owners chose New Albany knowing they would be here for the long haul," Fischer said.
Corey Sims said the city's established food and beverage scene influenced his desire to expand to New Albany. Jeffersonville was also considered, but Sims said there was no building in the area to fit his needs.
Both Sims and Fischer are confident that Recbar 812 will benefit the community and add to the variety of dining and nightlife in downtown New Albany.
"Recbar 812 will definitely boost our local economy," Fischer said. "Our restaurants, merchants and bars do a great job of cross-promoting each other because they know a rising tide lifts all boats."
Recbar 812 plans to open at 336 Pearl Street before New Albany's Harvest Homecoming festival in October.
About the Contributor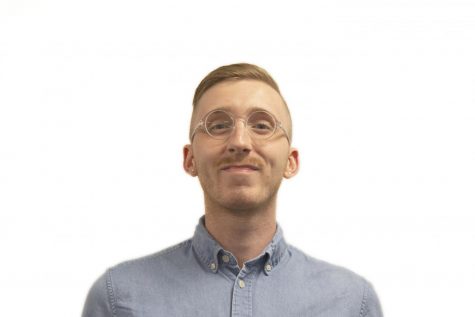 Bryce Shreve, Editor-in-Chief
Bryce is passionate about storytelling and objective truth. He's seen the entirety of The Office more times than he is comfortable admitting.