Visiting geosciences professor 'explores' career at IUS
Visiting assistant professor of geology Jeremy Weremeichik looks forward to high student engagement
Jeremy Weremeichik's passion for geology began in his high school earth science class, where his teacher led the class through a tour of a cave in upstate New York. Weremeichik and his peers waded through water almost reaching their waists, navigating a wild cave, which is a cave without conventional walkways or lights.
Near the end of his high school career, when it came time to decide what to do for the rest of his life, Weremeichik knew it would be reminiscent of that high school field trip.
"I knew if I could go into something that gets me outside and in nature, then that's what I want to do," Weremeichik said. "That's how I decided to become a geologist."
Weremeichik is the visiting assistant professor of geosciences in the School of Natural Sciences. This semester he is teaching introductory classes such as General Geology and Introductory Mineralogy as well as an advanced lab, Physical Systems of the Environment.
Education
Weremeichik pursued his undergraduate education at Hartwick College in New York, where he received a bachelor's of geology. He then earned both his master's and doctorate degrees from Mississippi State University (MSU).
For his master's thesis, Weremeichik said he was able to study a system of caves located just 45 minutes away from where he grew up around the Catskill Mountains area in New York. His dissertation covered experimental carbonate geochemistry, the process of creating rocks from stock chemicals in a controlled environment.
"It was a way of figuring out how things form in nature, but controlling the variables and seeing what happens," Weremeichik said.
Before being hired at IU Southeast in the summer of 2019, Weremeichik gained experience working in both education and the private sector. He served as an assistant professor at Chadron State University in Nebraska for two years.
Weremeichik then worked in the private sector after moving to be with his wife in Mississippi, where she was finishing up her doctorate degree at MSU. He and his wife Kristen met while pursuing their undergraduate degrees at Hartwick College.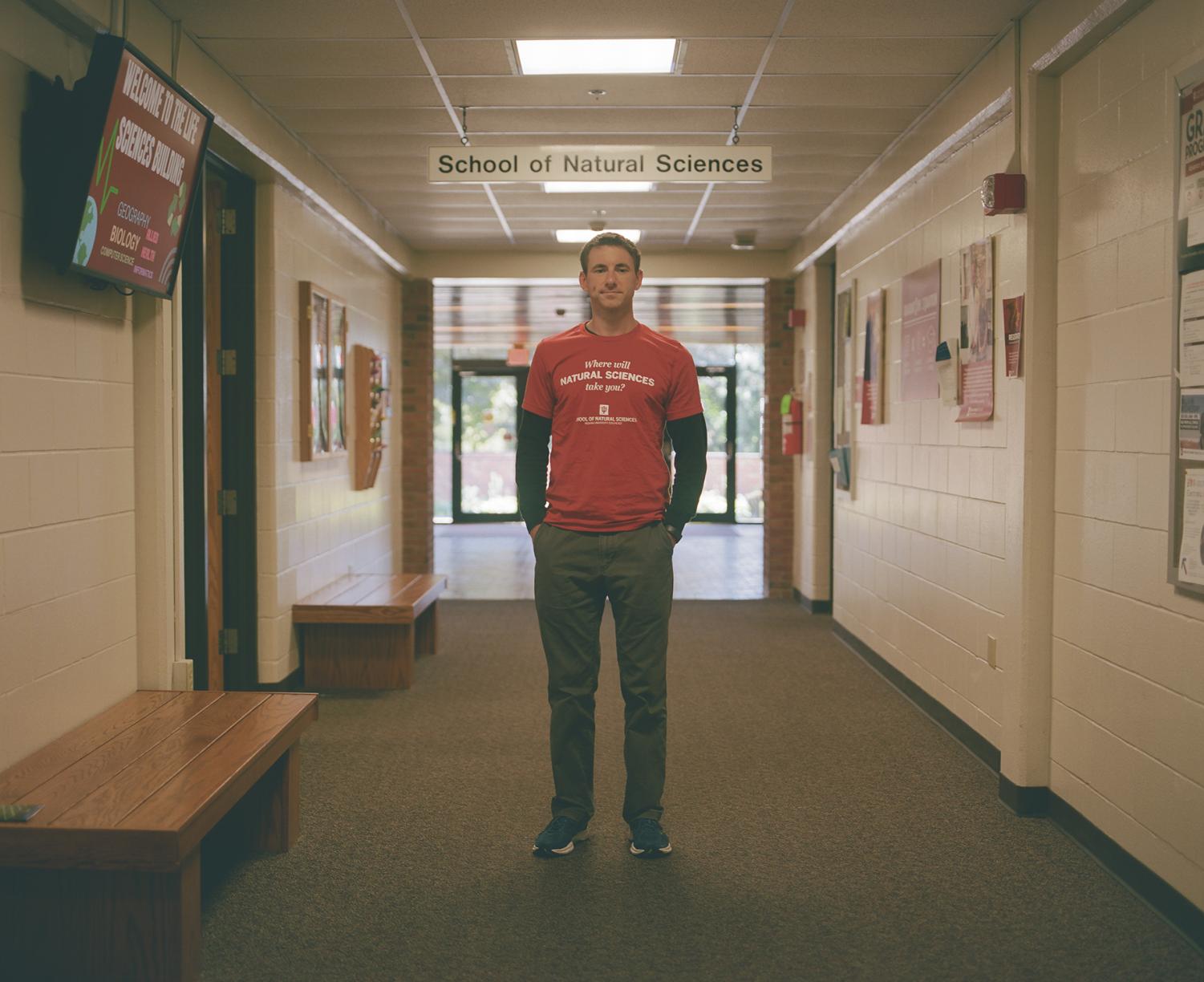 Interest in IUS
Weremeichik said he showed interest in the open position at IU Southeast for a multitude of reasons. He saw the opportunity to move further north, allowing him to be closer to friends and family.
More importantly, according to Weremeichik, the environment and topography of the area piqued his interest.
"The area is very plentiful in terms of cave and karst and glacial deposits, which is one area that I research," Weremeichik said.
While he enjoys being close to caves and karsts, Weremeichik said the student body and circumstances of the vacancy also influenced his decision.
"I heard good things about the students that are here as well, and I learned about the vacancy of the position and was moved by the reason for it," he said, referring to the passing of Dr. Glenn Mason in November of 2018.
Dr. Mason's absence was felt by the School of Natural Sciences and IU Southeast as a whole. Jennifer Lathem, lecturer of geosciences, said she saw Mason as a teacher and a mentor.
"He put so much effort into everything he did. He always put others first," she said.
Achieving Goals
Weremeichik said he sees a lot of potential in renewing the program and in bringing in new students who did not know they were interested.
"We're providing a service to the students, [and we can] show them what geology and geoscience are all about," Weremeichik said.
Weremeichik said he has plans for a new spring course, "Cave and Karst Science," and has already heard positive feedback from his students who are interested. The course would involve a lot of outings and field trips, which he said are especially beneficial to students.
"We have a saying in geology: 'the geologist that sees the most knows the most,'" Weremeichik said. "I'm big into exposing students to real-world situations, and being able to see it and experience it."
His experience so far at IU Southeast has been positive, and his outlook for the semester is positive.
"I'm really happy with the students. They seem engaged and interested in the material and seem like they're going to be very fun to work with," Weremeichik said.
As a visiting assistant professor, Weremeichik is only contracted for one year, but he said he plans on pursuing the permanent, tenured position.
Canines, Cards and Caves
Weremeichik and his wife own two dogs: a hefty yellow Labrador named Rex and a black Labrador/English Setter mix named Koda. He described the latter as very smart, but also dopey.
In his free time, Weremeichik is a mid-to-long distance runner and fan of the tabletop card game "Magic the Gathering." He also enjoys exploring caves, not just academically, but for fun.
"It's a great experience going places where few people have gone before and seeing things that few people have seen before," Weremeichik said.
About the Contributors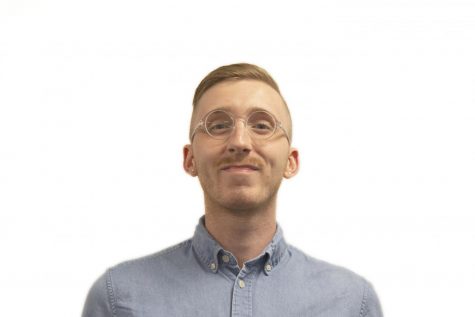 Bryce Shreve, Editor-in-Chief
Bryce is passionate about storytelling and objective truth. He's seen the entirety of The Office more times than he is comfortable admitting.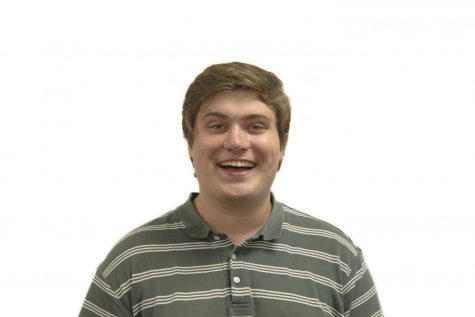 John Clere, Editor-in-Chief
John is the third consecutive generation in his family to write for and edit a newspaper. He had his first column in a newspaper at age 13! News ink runs...