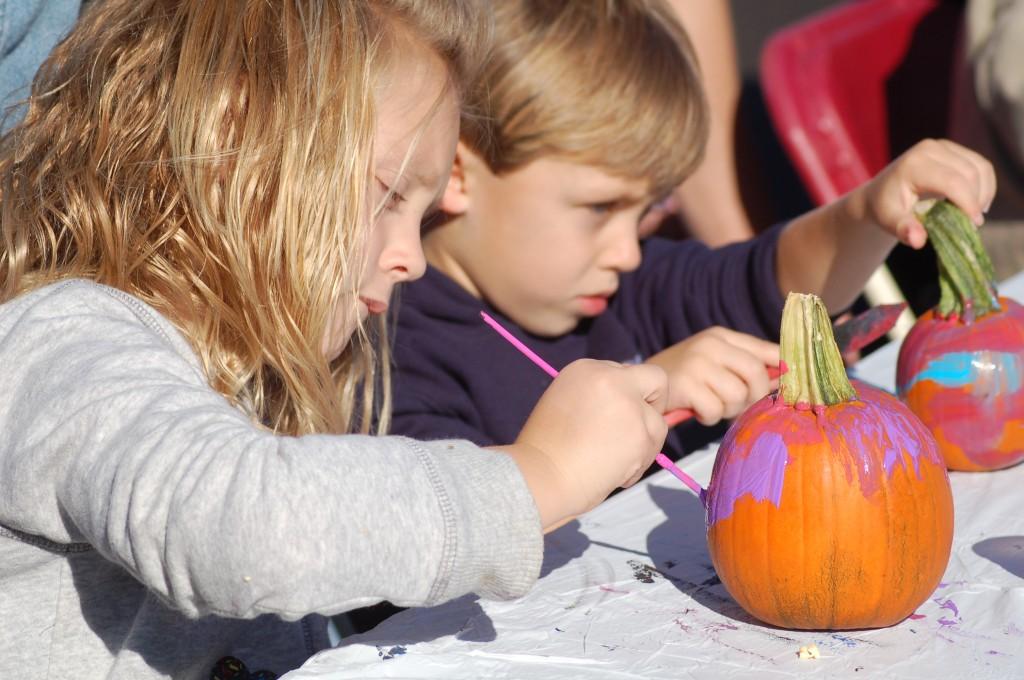 IU Southeast celebrated Harvest Homecoming with its annual Fall Festival, turning the Evergreen Parking Lot into an area of fun on Oct. 2.
Residents from the Kentuckiana area also came to campus to join in on the festivities, including games, inflatable jumpers and pumpkin paintings.
The activities required tickets that could be purchased for 50 cents each, but most activities required one or two.
Ella, 6, and Eli Robbeloth, 3, painted their pumpkins while their mother, Vanda Robbeloth, watched.
"We've come [to the festival] for the last four years, and we just keep coming back," Robbeloth said. "It's a blast."
Like most people drawn to the festival, Julie Clark, nursing graduate, came to see the balloon race.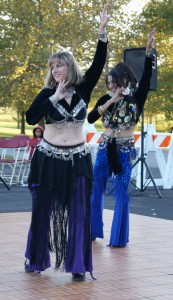 "I graduated from here, so we like to come back and watch the balloons," Clark said.
Unfortunately for Clark and many others, the balloon race was canceled for the second year in a row due to unsafe weather conditions.
Polly Niemeier, vice president of the balloon race, gathered the pilots a little after 5 p.m. to break the news.
"It is too windy, and the wind direction is all wrong," Niemeier said. "The wind is taking us in the wrong direction. It is taking us to the airport."
However, crowds swarmed to the many booths and other activities offered.
The entertainment  including various dance teams, magicians and singers.
Sue Kinney has come to the Fall Festival for many years and said this year's crowd is the biggest she has seen.
"This thing at IUS has just exploded," Kinney said. "Each year it gets bigger and bigger, and this is just a fantastic crowd."
By HANNA WOODS
Staff
hrwoods@umail.iu.edu