IUS promotes political activism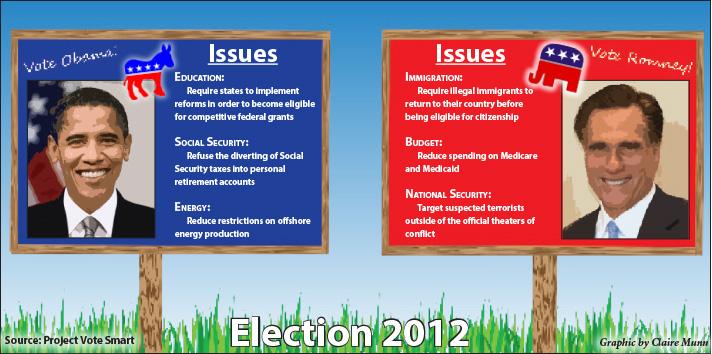 Students discovered how to become more involved and better informed in politics during "Constitution Day: Powering the Individual Citizen," hosted by the IUS Civil Liberties Union.
The event featured a panel of IUS political science professors and a representative from the American CLU of Indiana who shared ways students can take an active stance in government.
Stephon Moore, political science and journalism sophomore and president of the IUS CLU, said Constitution Day should be important to students because it impacts their everyday lives.
"It's a document that we need to pay homage to and a document that we need to know about and read," Moore said.
Rhonda Wrzenski, assistant professor of political science, offered numerous avenues for students to get involved, such as voting, writing letters to their representatives and attending political rallies.
"A really simple way to get involved is to put a candidate bumper sticker on your car or put a sign in your yard," Wrzenski said.
In order to help students become more knowledgeable about elections, Wrzenski provided a website called Project Vote Smart. Within the site, individuals can find voting requirements for their state, including registration deadlines and absentee ballot forms.
Another aspect of the page is an interactive game for people to see which candidates best suite them at both the presidential and state level.
"What's nice about this is it actually shows you candidates from other parties, so you don't just get Republican and Democrat, you'll also get Green Party and American Constitution candidates, so you get the whole field," Wrzenski said.
The game is set up with a list of issues, ranging from abortion to national security and health care to social security. Individuals answer questions based on these categories and rate their importance. Candidates who have similar viewpoints will move forward, while those who oppose move back.
Dejan Tomanic, political science and international studies junior and vice president of the IUS CLU, said this was his favorite part of the program.
"I'm really excited about how particularly Dr. Wrzenski showed how people can go find candidates, not only in their district but also presidential and gage their views against those who may or not be elected," Tomanic said. "That was really fascinating."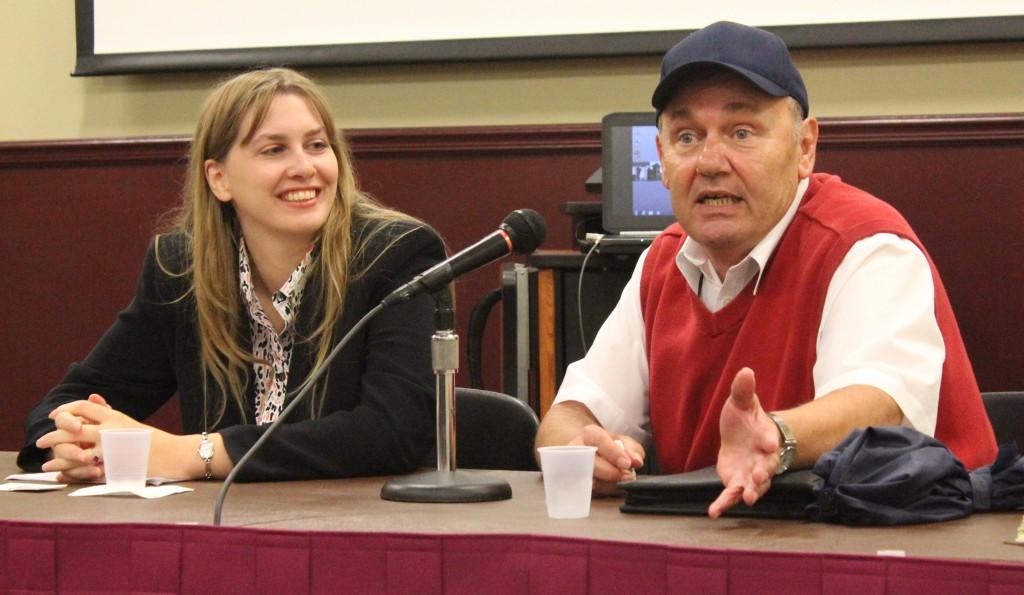 Wrzenski also suggested students who are skeptical of campaign speeches can check out Politifact.org and Factcheck.org.
Tom Kotulak, associate professor of political science and adviser for pre-law, said it is important for individuals to do their own fact checking.
"It's easy sometimes, I think, to blame politicians, but, ultimately, they couldn't get away with it if we as citizens had our facts straight," Kotulak said, "but, oftentimes, what we want to do is see facts through the ideological prism that we're most comfortable with."
Jane Henegar, executive director of the Indiana ACLU, said former presidents, such as Thomas Jefferson and James Madison, encouraged Americans to have a sense of concern when voting, and, now, voters have no excuse not to be informed.
"If I spend as much time getting to know the candidates as I do watching 'True Blood,' then, over a course of a season, I can become pretty well-versed on both the candidate and the opposing kinds of werewolves and vampires," Henegar said.
Some of the ways Henegar suggested being engaged in an organization included being positive, accurate and realistic.
Isaac Jackson, finance and economic freshman, said everyone should recognize the rights provided by the Constitution.
"Everyone has an impact on government and pretty much anything," Jackson said. "Everyone has a voice."
Moore also said young people can have a large impact on society.
"Being knowledgeable about different issues, being knowledgeable about certain things that would impact their community, state and our country, ultimately, will help them to be better leaders in society in the future, and it will make our country a better place," Moore said.
One topic brought up was the negativity of campaign ads and how it can discourage potential voters.
"We think this is all something new," Wrzenski said, "but some of the nastiest most negative campaigns occurred in the 1800s. Truly, some of these individuals who we admire very greatly went after each other like you wouldn't believe."
In order to combat this, Henegar said it is very important for politicians and elected officials to be held accountable.
"As frustrating as it is, if you don't pay attention, then they are going to take advantage of that," Henegar said.
Kotulak also said it is important for voters to not neglect their responsibility.
"At least make an attempt to get some kind of factual basis for your opinion rather than simply mouth the mantra of the latest kid on the block," he said. "It's the easiest thing in the world to do, and it can't have more deleterious consequences."
By CLAIRE MUNN
Senior Editor
clamunn@umail.iu.edu