Publishing a book may come naturally to some people, but can be a long process. The publishing task varies between the writer and the publishing companies.
               James Kauffman, professor of communication, studies is just one of the professors at IU Southeast that has published a book.  Kauffman said he published his book in 1994 when they still mailed printed manuscripts back and forth.
               "Everything was done through the mail," Kauffman said. "It can take about a year to get it ready to be published."
               Unlike Kauffman, Brian Hall, associate professor of philosophy, said that he does most of his editing and working with an editor  online. Hall is currently working on his second book about the philosopher Kant and the Opus Postumum.
               "I have worked a long time on the manuscript," Hall said. "The Opus Postumum is a hard text to work with."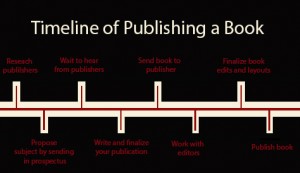 Both Kauffman and Hall agree that finding the right publisher to publish their works is important. Kauffman said that in today's society the process is different than when he was publishing his first book.
               "Some publishers send emails wanting professors to write for them," Kauffman said. "There are publishers who solicit for textbooks."
               Hall said he searched for two to three publishers that focused in philosophy and then waited to hear back from them about publishing.
               "You have to be really patient," Hall said. "The publishing process is glacial. The longer the wait the worse the nerves get."
               Hall said that he recommends finding a publisher that fits the subject you want to publish. He said take a look at your own bookshelf and see what publishers are in the books you read. Kauffman said that he recommends for the writer to do their research on the publisher.
               "A person has to figure out a topic area like academics or romantic novel," Kauffman said. "Then you have to find a publisher that publishes those."
               Gregg Seidl, a historian author in New Albany, said that he found his publisher by searching for history publishers online.
               "I found several publishers and sent them a short manuscript." Seidl said. "One misconception a lot of budding writers have is that you need a written book to get a publishing contract."
               Like Seidl, Hall said a person does not have to send their entire manuscript when looking for a publisher. Hall said that if a person has an idea they can propose the idea through submitting a prospectus. He said in it he includes an outline of the book, the intended audience, and how it differs from other subjects in that field. Seidl said that even if you have a book done, you still have to write a proposal.
               "Any legitimate publisher will require a proposal. You have to sell them on your subject matter," Seidl said. "You have to convince them there is enough interest in the work to make it financially smart for them to publish the work."
               Seidl said that some publishers will require names and addresses of the places you think your book will be sold. He said that publishers will want a marketing strategy that you can come up with. Seidl said that the hardest part is getting the publisher to accept the proposal.
               Hall said that once the publisher decides to accept the idea, they send it to their external referees (editors) to get feedback about the writing.
               "When the external referees are done, they send a detailed letter on what to change to the editors and publisher." Hall said. "They then have an editorial meeting and send a contract that you negotiate."
               Kauffman said that the process of editing back and forth with the editors took about a year in his case.
               "I had to revise to the satisfaction of the publisher." Kauffman said. "I worked with a copy editor to change my intro and conclusion."
               Kauffman said that any tiny change has to make sense throughout the book. He said that he was lucky enough that he did not have a lot of revision suggestions.
               Currently, Hall said he is in the process of carefully going through and reformatting his book to be printed. Seidl said that he, as a writer, is constantly working on several books in different stages of completion. Seidl said that he has sold a little over 5,000 books.
               "I'd remind aspiring authors to make sure you're writing for the love of it and not the money," Seidl said. "The odds are you won't get rich doing it. It's mainly a labor of love."