Easing back in
A routine for the day keeps your stress away
As September begins, students are stripped of summer's innocence and are forced to endure yet another semester of sobering lectures and time-consuming assignments.
For many, transitioning from the seemingly infinite buoyancy of summer vacation to the near eternity of the back-to-school grind is never easy. With stress made of equal parts anticipation and fear, students are likely to seek shortcuts, such as pleading ignorance or hoping school-related anxieties will correct themselves. These have a tendency of being ineffective.
However, with a well-planned routine, you can end your worries before they even begin.
"Having a good routine helps because things become more predictable," Jessica Sarver said, an academic advisor for the School of Natural Sciences. "If you know what you are expected to do and when, it is much easier to make changes if necessary."
She said students without an academic checklist are more likely to struggle throughout the semester than those with a set routine, but is also quick to point out that this isn't always the case.
"
Without a plan in place, I think that students are more likely to miss deadlines.
— Dana Gohmann, academic advisor in the School of Social Sciences
"It is possible to be a great academic, but also be very unorganized," Sarver said. "I believe that it creates unnecessary stress, but some people thrive in stressful situations."
Being a former student herself, Sarver can still recall the tendencies students do and don't have when it comes to organizing their time.
"Students often do not put their routines on paper," Sarver said. "When I was a student, I would sit down before class began and make a weekly schedule. I would plan my class time, work time, and outside of class time. Students need to take the time to think about these sorts of things before the semester begins."
While some students manage to excel despite having an organized routine, others find success by relying on a specific pattern of time utilization. Freshman Sam Schreier agrees with Sarver that having a routine and putting it on paper is important to any potential success.
"It can be monotonous, but relying on a routine has helped me immensely over the years," he said. "Having gone to school and not done so well, I had to admit to myself that I lacked certain time management skills, which is why I decided to spend some time away."
He enlisted in the Army as a diving engineer and was stationed in Hawaii.
"There was a list of things that needed to be done throughout the course of the day, fives days a week," Schreier said.
He admits he quickly learned the importance of having a routine during his enlistment.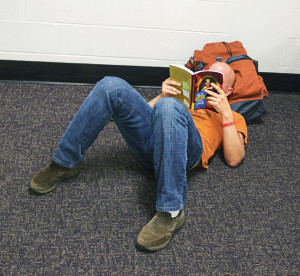 Dana Gohmann, an academic advisor for the School of Social Sciences, said she believes in having a routine to reference. Gohmann said students are taking significant risks when they neglect to create a formula for their day-to-day activities and allow their schedule to become randomized.
"Without a plan in place, I think that students are more likely to miss deadlines and get overwhelmed by their various responsibilities," she said.
Gohmann said many students put in the necessary effort while they are in classrooms or elsewhere on campus, but suggests that just trying to organize time while in class isn't always enough.
"I think that students don't allow enough time outside of the classroom to commit to schoolwork," she said. "Sometimes students think they can take on a full-time course load, a full-time job and other commitments, and that usually doesn't work out well."
Having a routine may not look the same to every student.
"Each student needs to figure out what works best for them," Gohmann said.
While some students are likely to be skeptical, others swear their success was the product of having a well-balanced and rehearsed schedule.
Emily Harder, a recent IU Bloomington graduate, is one of them. Harder, who graduated with a degree in Computer Science, knew early on that she needed some sense of structure in her life as a student.
"Having a routine made it easier for me to juggle all of my commitments and still maintain my status as a student," she said.
At the beginning of each semester, Harder would go out of her way to establish the same routine that had worked so well for her during the prior term.
"I would always work at the bookstore at the beginning of each semester on top of my outside of campus job," she said. "I had a group of friends that I went to school with and we would always find time to study together in the library on Sunday night. This routine helped ensure that I found time to study and get my homework done while still working both of my jobs."
Harder states that she understands plenty of students are interested in developing a routine but are uncertain of where to start.
"It's best to start with the things that you know you have to do, and then build from there," she said. "I always found it hard to get motivated to go study, go to work, or exercise, but I found that after putting a routine into effect things became easier almost immediately. I didn't have time to decide whether or not I wanted to do something because all things that were necessary were part of my schedule and having a routine is what made that possible."
Students hoping to organize their lives, both on and off campus, are encouraged to schedule an appointment with their advisors. Jessica Sarver said she is confident that all students, no matter their situation, can create an organized schedule that fits their needs.
"Students can develop a good routine by starting with any routine," she said.
About the Contributors
Jordan Williams, Managing Editor
Hello, my name is Jordan Williams. I am a soon to be English graduate and present journalism student. I work as Features Editor for the Horizon, which...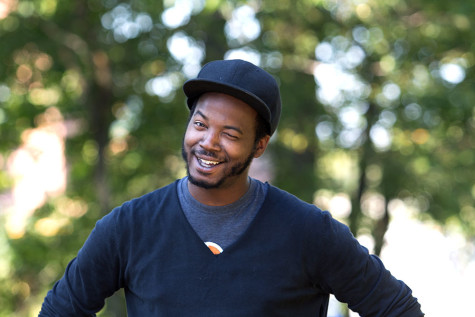 Paul Robey, Web and Digital Media Coordinator (Spring 2016); Photographer (Fall 2015)
Paul Robey was born in Louisville Ky. He is a non-traditional student completing a BFA. He joined the staff of the Horizon in 2015 as a volunteer photographer....