IU Southeast students volunteer in their community
Sitting on your couch, watching the same episode of Criminal Minds for the fifth time, you think to yourself, "Isn't there something more productive I could be doing? Something that isn't homework? I already know how this one ends." If you're interested in getting more involved in your community, you should look into volunteering.
Lissa Gamsky, international business junior, is currently doing an internship at Preservation Louisville, a non-profit dedicated to working with local, state and national organizations to promote the preservation of Louisville's historic resources through education and advocacy.
While looking for internships, Gamsky met with the executive director of Preservation Louisville, Marianne Zickuhr, and was inspired by the passion Zickuhr has for her job.
"
IU Southeast has a high caliber of students and she represents the type of student that is dedicated to excellence in what she does."
— Marianne Zickuhr, director of Preservation Louisville
"I was interested in learning about non-profits and what goes on behind the scenes and I loved how passionate Marianne was about what she does," Gamsky said.
Zickuhr had just graduated from IU Southeast when The Brennan House Historic Home, a house museum, was looking to find a new mission. She believed that with over 30,000 historic buildings in the city of Louisville, an advocate was needed for historic preservation.
"I began to develop a new business plan and re-branded the organization to be what it is today- Preservation Louisville," Zickuhr said.
Gamsky's favorite thing about volunteering is getting to go to festivals and tell other people about the organization.
"We had a booth at the St. James festival. It's cool to get different perspectives from the people that come up to us and try to figure out what we do," Gamsky said.
Since joining Preservation Louisville, Zickuhr believes Gamsky has brought a lot to the table by being younger than most of the interns and having the best attitude.
"Lissa is a great learner and is easy to mentor because of that good attitude. She understands that she is a part of the team and we all work together well," Zickuhr said. "I like to think, especially since I am an alumni, that IU Southeast has a high caliber of students and she represents the type of student that is dedicated to excellence in what she does."
In terms of her future career, Gamsky believes that her internship will be helpful when trying to find a job later on. She hopes to get into the non-profit area of work and says this gives her experience working with that type of outlook.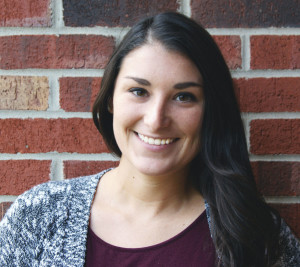 Zickuhr is proud of how far Gamsky has come since starting her internship with Preservation Louisville.
"She has much more confidence and is very well spoken when representing my organization. I am truly impressed by how she has progressed and who she has become since being here," Zickuhr said.
Something Gamsky wants other people to know about volunteering is that it's a great way to get involved and learn about things you normally wouldn't get the opportunity to.
"Interning for Preservation Louisville has helped me become better at talking to people and telling them about my organization and promoting it so more people will want to get into volunteering as well," Gamsky said.
Jake Holland, nursing senior, also volunteers. However, he got an early start.
Holland currently participates in a food drive for In Heaven's Eyes, which is run through Holy Family, where Holland went to grade school.
Every Saturday they prepare brown bag lunches and take them to the New Albany housing authority to provide the people who live there with some free food.
"This all started when I was in sixth grade. I was only 13 years old and I was going and seeing other kids who really needed food and other stuff that I took for granted and it really inspired me," Holland said. "I've always loved helping people and that's one of the big reasons I'm becoming a nurse."
"
Volunteering is very important to me and it will definitely be helpful for my career."
— Jake Holland, volunteer
Jake's father, Bobby Holland, said volunteering has always been in his son's nature.
"Jake was always the first to volunteer to help. It just seemed to come naturally to him to help others. Not only those less fortunate than him, but anyone who needed help. Through his volunteer work Jake has been able to see the needs that are out there and more importantly that he can make a meaningful difference. His passion for helping others and making the world a better place is a big factor in him choosing a career in nursing," Bobby Holland said.
Holland said his favorite thing about volunteering is seeing the smiles and how much he can change someone's life by giving an hour of his time.
"Volunteering is very important to me and it will definitely be helpful for my career. As a nurse you do a lot of volunteer work outside of your hospital hours or whatever you choose to go into for your profession. A lot of nursing in general is helping the community with both your college and medical knowledge," Holland said.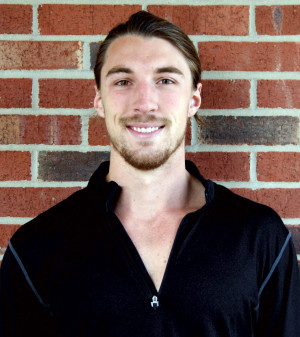 Something Holland wants prospective volunteers to know about volunteering is that it doesn't take as much time as they might at first think.
"It generally only takes me about an hour and a half to do the entire food drive for that weekend," Holland said. "That's even counting the time it takes to drive there and back and I live pretty far out. So it takes very little time compared to the big difference you're helping make in someone's life."
IU Southeast has created a program to help reward and track students participation in the community called the Volunteer Incentive Program. By signing up, students will gain access to resources and become eligible or various incentives.
Students enroll and report their hours online and awards are presented each spring at the annual Campus Commitment to Student Learning Awards ceremony.
About the Contributor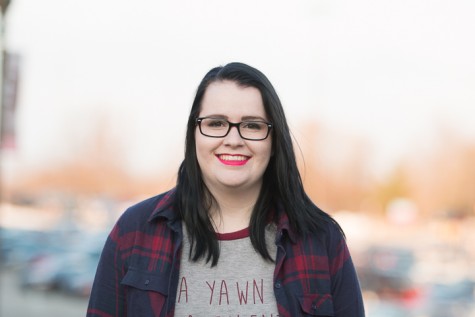 Hannah Foreman, Staff Reporter (Spring 2016; Fall 2015)
My name is Hannah and I'm a sophomore here at IU Southeast. I was born in Naples, Florida and moved to Judah, Indiana when I was three months old. I...