IUS organizations harvest fun for local children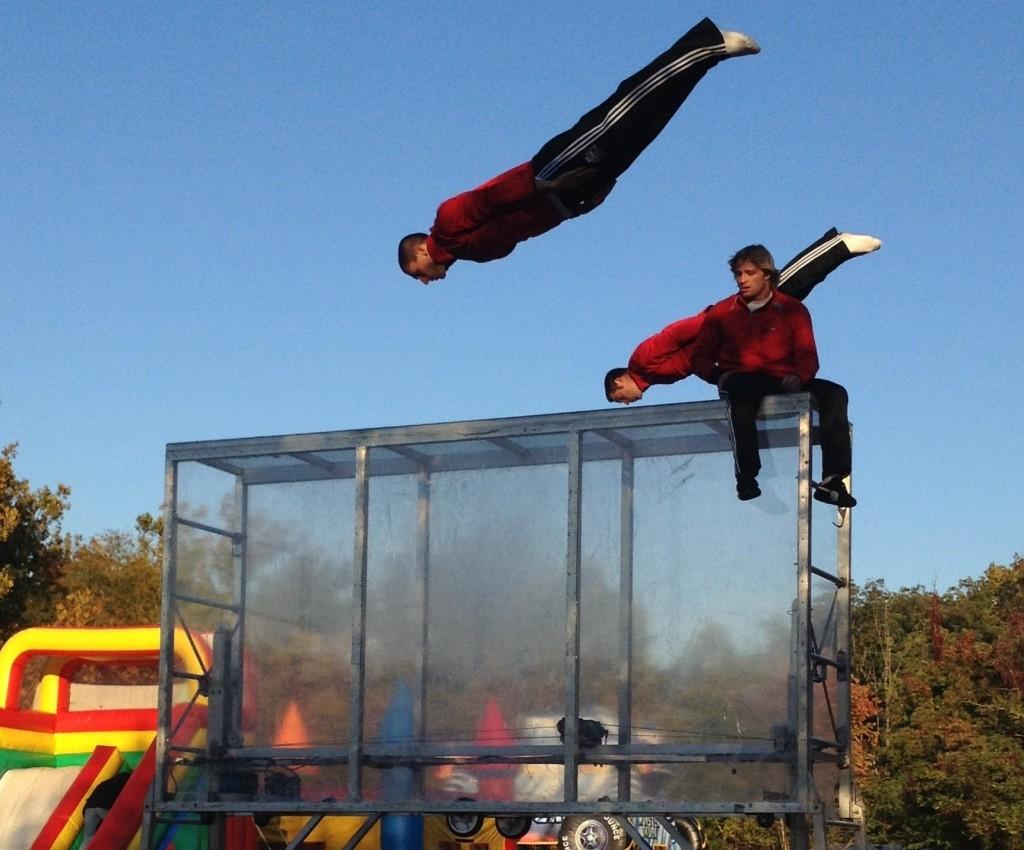 Amid inflatables, roasted corn stands, several strollers and attendees dressed in sweatshirts and jeans, there was a princess walking around IU Southeast's Fall Festival on Oct. 7.
Little did she know her validity was about to be tested by an inquisitive young girl.
"Are you a real princess?" the girl asked.
"Well, yes, I am," the princess, who is actually an actor in the Department of Theater, said.
The girl proceeded to lift up the princess' dress and — to no surprise to her — found the proof she was looking for.
"You're not wearing glass slippers," the girl said.
"Well, no, I'm getting them polished," the princess said. "These are my day shoes."
This story, recounted by Matt Murry, human resources and management junior and employee for the Department of Theater, which provides a glimpse into the fun that took place during the annual Fall Festival.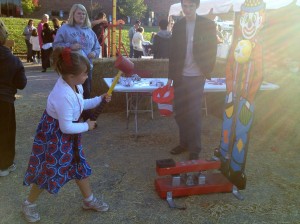 The Fall Festival lasted from 4 – 8 p.m. and drew in students and families alike from New Albany and the surrounding areas. Many IUS organizations hosted games and activities that turned the Hickory Parking Lot behind the Ogle Center into a child-oriented autumn celebration.
"It's mostly little kids," Kristina Lincoln, dental hygiene sophomore and vice president of the Multicultural Student Union, said. "I think some of our older students brought their kids."
Many students also brought their younger siblings and other young family members.
One attendee, Houstyn Seigle, 8, could not contain her pride of her older sister Chelsea Yates, elementary education freshman.
"My sister goes here," Seigle said, with an exclamation while waiting in line with her mother to participate in a game.
Many IUS organizations conducted activities prepared for the crowd's main age group. Each participating organization hosted its own booth, allowing them to raise money for their organization as well as entertain.
"It's one of those things where we can raise a bit of awareness [for the Department of Theater] and of future plays," Murry said, "but it's for the kids. We have a lot of fun for them."
Admission to the festival was free, and tickets for food and games cost 50 cents. The games ranged from one to two tickets, and for every 20 tickets collected from the booths, the hosting organization received $10.
The organizations ranged from the Alpha Pi sorority to the National Science Teachers Association, and game booths included a baseball toss, mini-putt, ring toss and bowling.
The Gay Straight Alliance's booth offered pumpkin painting, and the College Democrats' offered face painting. The College Republicans' scarecrow-themed strength tester game was a favorite for the children.
In addition to interactive characters including Tinker Bell, a pirate and a clown, the Department of Theater held a booth to give children crimson-colored beads.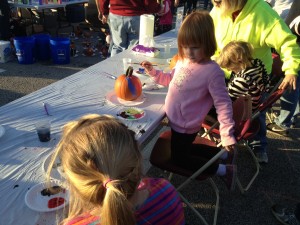 Members from the department also joined the Grenadier mascot in walking among the crowd, entertaining children and posing for several pictures.
The Department of Music had balloon animals, flowers and swords for children.
Lincoln worked the Multicultural Student Union's booth and said the activities were decided for each organization by entering their group's name into a hat. When their names were drawn, the groups picked which games to host.
"We picked the basketball [toss] again this year because it did really well last year," Lincoln said. "We did well — almost out of prizes."
Children were able to play on bouncing inflatables, which included a monster truck, castle and large slides.
Other activities included a food area and performances. The performances ranged from dance teams to belly dancing, and bands to the IUS Cheerleading Team. Performances took place at the amphitheater.
New to the festival this year was a performance from professional trampolinists, which included former Olympic competitors.
Entertaining guests, they jumped high into the air doing backflips and other gymnastic tricks.
By SAMANTHA FRAZIER
Staff
sefrazie@ius.edu