Schimpff's: A Sweet Blast to the Past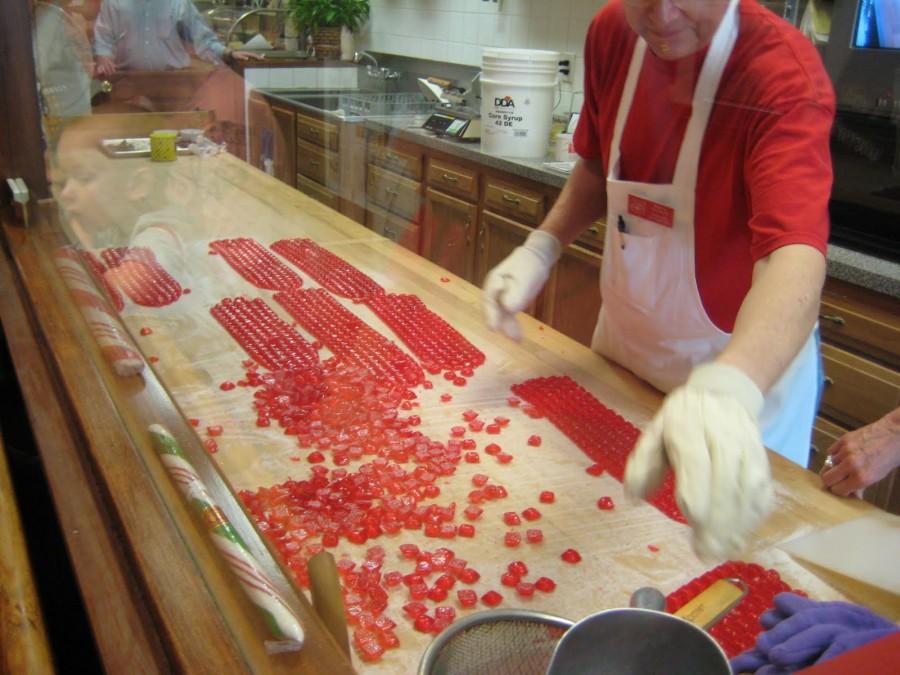 An unique, family-owned, confectionery, candy store and museum is located on Spring Street in Jeffersonville.
Inside of Schimpff's there is a 1950's soda fountain and the original tin ceiling. Jars of candy are displayed all around the store.
The museum has thousands of American candy industry collectibles. Visitors often see candy makers through the window and in the store making candy on unique equipment.
Schimpff's is open Monday through Friday from 10 a.m. to 5 p.m. They are open on Saturday from 10 a.m. to 3 p.m.