Examining voter turnout patterns
IU Southeast students, faculty advocate importance of voting
During this year's election, many citizens will stand in line to vote candidates into office. According to statistics, though, the lines may be short.
Over the last couple of years, the statistics show fewer citizens 18 and older have been voting in recent general elections.
Just over a third — about 36 percent — of eligible voters in the U.S. voted during the 2014 midterm election, according to a New York Times editorial. This was the lowest voter turnout since 1942, and it was slightly lower than the Pew Research Center's figure of 37 percent of eligible voters who voted in the 2010 midterm election.
According to The New York Times editorial, Indiana was the state with the lowest voter turnout in the 2014 election, only having 28 percent of eligible voters turn up to the polls.
On average, according to FairVote.org, about 60 percent of eligible voters cast ballots during presidential elections, and about 40 percent cast ballots during midterm elections.
For local elections, like this one, around 20 percent of eligible voters cast ballots on average, according to governing.com. According to the Floyd County Government website, about 30 percent of Floyd County voters cast ballots during the last local election in 2011.
Rhonda Wrzenski, assistant professor of political science, said the local and national statistics related to voter turnout result from a few factors.
"Voter participation tends to be lower in local elections and during midterms because these races receive less publicity in the national news and citizens tend to be less enthusiastic, invested in, and knowledgeable about the candidates and policies," she said.
Roger Howard, political science and economics junior, is the president of the Political Science Club. Howard said when voter turnout rates do not represent the majority of the population, the U.S. is impacted at all levels of government.
"The democratic system does not function properly due to the few amount of people voting," he said. "These people who do vote essentially have greater power over people who don't vote, exerting and executing their beliefs and interest over those who choose not to express them through their power of voting. Officials that are elected during low voter turnouts fail to represent the interest of the public as a whole because they are only elected by a small portion of the population."
Wrzenski said when voter turnout rates are low, it can be a sign of strong politics-related problems.
"Lower voter turnout impacts our country because it can be reflective of bigger issues, such as low levels of political trust, efficacy, enthusiasm, and interest," she said. "Also, low voter turnout impacts election outcomes. The Democratic Party performs better when voter turnout is high because their coalition groups — young voters and minority voters — are mobilized."
Voter turnout is disproportionate in different age demographics. According to Statistic Brain Research Institute, almost 59 percent of 18- to 24-year-olds vote on average, while 78 percent of 65- to 74-year-olds vote. Wrzenski said there are several likely reasons for this gap.
"First, they may attend college in another part of their state or another state from the one they grew up in, and this mobility leads to less connection with their communities," she said. "This mobility also poses obstacles as students need to update their voter registration information and/or request an absentee ballot in advance of election day."
Wrzenski also said young voters may feel disconnected from the government and elected leaders.
"They are less likely to own a home and pay property tax, to have children in the public school system, and to feel like the issues under discussion directly impact them."
Wrzenski said her students in POLS-Y 317 Elections complete activities related to elections and voter turnout. The activities help the students learn more about the significance of voting.
"Students follow a tossup congressional race for much of the fall semester and predict the outcome of the race on election day based on their extensive analysis and data collection," Wrzenski said. "On election night we have a campus-wide party to watch the results come in. In addition, we spend approximately two class sessions discussing voter participation and choice."
Howard said he believes statistics related to voter turnout could be changed if the public attitude regarding what voting means and why it's important changes.
"I feel that people have come under the assumption of 'I'm only one vote, my vote won't make an impact or a difference,'" he said. "This notion is a false one. People don't realize that their vote truly does make a difference, especially in local and state elections where the total population base able to vote is generally smaller."
Voter registration is a factor related to voter turnout. Almost 75,000 eligible voters are not registered to vote, according to Statistic Brain Research Institute. Almost 219 million people in the U.S. are eligible to vote, but almost 75 million fewer people — just over 146 million — are registered to vote.
Jeremy Eiler, business senior and chief justice of the Student Government Association, and other SGA members have helped students register to vote this semester.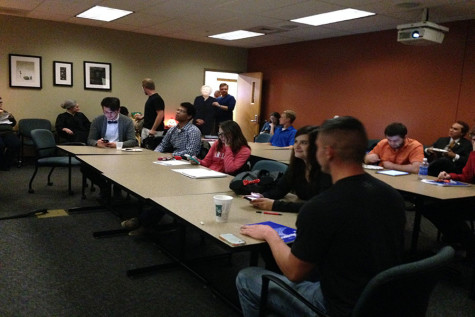 On Tuesday, Sept. 22, the SGA held a voter-registration drive with the College Democrats and the College Republicans. Connie Lawson, Indiana secretary of state, attended to help encourage students to register to vote. Eiler said about 52 students registered to vote that day.
Eiler said students can register to vote in the SGA judicial office in University Center South, across from the Campus Life office.
Howard said the Political Science Club has only existed for a year, but the members strive to make students aware of the importance of voting and registering to vote.
"We have joined with other political groups on campus in the past by holding voter registration drives, and our group looks to hold even more voter registration drives on campus shortly, especially with the presidential election coming up in 2016," he said. "My group has also discussed the possibility of hosting debates and forums for local and state candidates on campus to further educate and bring excitement to the election season and voting."
According to Statistic Brain Research Institute, about 13 percent of eligible voters who did not vote said they were uninterested in voting and another 13 percent said they disliked the candidates or the campaign issues.
Howard said it's important for people to research candidates before each election, and if people are uninterested in the candidates after researching them, they shouldn't vote.
"If people are not educated or interested in any candidate, my first piece of advice would be for them to do some further digging and research over each candidate so they know who each person is and what they stand for," Howard said. "If this does not lead to interest, then I personally would tell the person not to vote because they would be an uneducated voter and they run the chance of randomly voting for someone they don't know anything about or how that person might stand on certain issues."
In addition to educating people about the importance of voting and advocating for voter registration, Wrzenski said there are several other options to increase voter turnout.
"The most radical and fast acting method would be to make voting compulsory," she said. "Under this system, citizens who don't vote are required to pay a fine for their nonparticipation. However, this change does not seem very probable in the United States."
Wrzenski said. some states have tried alternative approaches to increase voter turnout, including early voting, same-day voter registration and conducting elections by mail.
"Oregon, Washington, and Colorado now hold all of their elections by mail," she said. "This makes voting more convenient for people with busy schedules and reduces the barrier of needing to locate your voting location."
Almost 18 percent of eligible voters who did not vote said they had a conflicting schedule, according to Statistic Brain Research Institute. Also, almost 15 percent said they opted not to vote due to an illness or disability.
Eiler said people should know that if they will be out of town or busy during election day, they can vote by submitting an absentee ballot between 29 days and a day before election day.
In local elections, such as the upcoming one, every vote counts, Eiler said.
"In some cases, especially in local elections, one vote could make all the difference," he said. "There have been people that's won by only one vote, so your vote is very valuable."
Eiler said he believes voting is a privilege that is important for everyone.
"It's your constitutional right to vote, and not using it is like waiving your privilege," he said. "And I also believe that it's very important to speak your opinion of your political views, or voting who you think is best for that office. I don't think enough people vote, personally speaking, but I find it to be very important because if you want to have change in something, you have to go out and do something."
Howard said voting allows him to express his opinions regarding how the government should function at the local, state and federal levels, and voting is a right that some people in other countries do not have.
"My vote gives me a say in my future and the future of generations to come," Howard said. "To me that means everything."
About the Contributor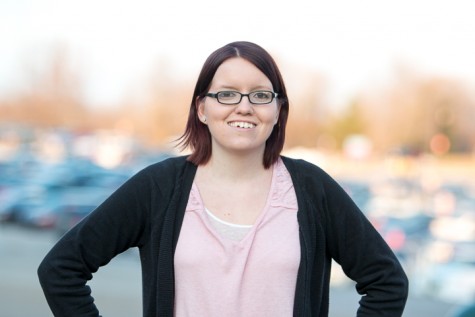 Kristin Kennedy, News Editor (Spring 2016); Social Media Coordinator (Fall 2015); Staff Reporter (Spring 2015)
Hey! I'm Kristin Kennedy, and I'm a news editor and social media coordinator for The Horizon! This is my third semester with this news organization. I'm...