Candy Crowley comes to IUS
The former CNN chief political correspondent speaks about the 2016 elections.
In the midst of the 2016 presidential election season, the candidates are battling to win voters' support and come out on top.
Candy Crowley, former chief political correspondent for CNN, visited IU Southeast to share her predictions and insights about the election, the candidates and how they have been performing.
Crowley's speech occurred on Monday, Feb. 29 from 6 to 7 p.m. in Stem Concert Hall in the Ogle Center. The event was part of the Sanders Speaker Series, and it was free and open to the community.
According to the Sanders Speaker Series webpage,  Judge Carlton and Sue Sanders made the series possible, and the series brings speakers and experts to IU Southeast to discuss important topics with their audiences. Crowley's speech was part of the seventh Sanders Speaker Series.
Crowley's speech
During her speech, Crowley said she had been sharing her predictions about the current election with students at Harvard University for four months.
"It's been really embarrassing because I've been at Harvard for four months telling them exactly what's going to happen, and none of it happened," she said.
Crowley said that in 2014, the politicians she believed would be candidates to watch in 2016 were New Jersey Gov. Chris Christie and former Virginia Gov. Bob McDonnell.
"Bob McDonnell was the former governor of Virginia who may be going to the slammer this year," Crowley said. "And Chris Christie just endorsed Donald Trump, who didn't appear on any card I ever had."
According to The Roanoke Times, McDonnell requested that the U.S. Supreme Court overturn his corruption convictions from 2014. Meanwhile, Christie endorsed Trump on Friday, Feb. 26, according to Fox News.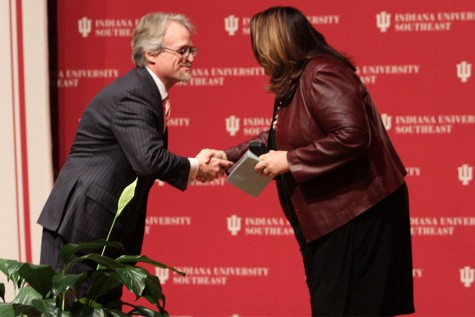 Additionally, Crowley discussed the significance and impact of Super Tuesday, which fell on Tuesday, March 1. Crowley said Super Tuesday was designed to provide a little clarity during the election season, which helps voters and candidates see the direction the election is headed.
According to Politico, Super Tuesday is when the most states hold caucuses or primaries, and the candidates earn delegates based on the results. The website said 12 states and one territory held caucuses or primaries during the 2016 Super Tuesday.
Crowley said Trump had an advantage going into Super Tuesday, especially since he had several people endorsing him, including Christie and Sen. Jeff Sessions (R-Ala.)
While Crowley said it's becoming more difficult to figure out how the Republican candidates come together on issues, being against Trump is one thing they have in common.
"The only thing they are talking about is how they can stop him," Crowley said.
Crowley said the Republicans are split into two factions: for and against Trump. She said she believes the party members are unable to figure out why Trump has been so popular among voters.
Crowley said she believed Ohio Gov. John Kasich and Ben Carson would receive pressure to exit the race after Super Tuesday.
"Post-Super Tuesday, I suspect that there will be huge pressure again on Kasich to get out of the race," Crowley said. "I don't believe he will. Carson, I haven't seen Carson in it. Now, I'm not watching 24-7, but I mean, he's still in the race, I know that. But I think there will be pressure on Carson to get out."
According to a statement by Carson on the Ben Carson for President 2016 website, Carson chose to drop out of the 2016 presidential race on Friday, March 4, and he has decided not to endorse a particular candidate. Instead, he said he will stand for all Americans.
In addition to discussing the Republican presidential candidates, Crowley discussed the Democratic candidates in detail.
Crowley said she doesn't think Sen. Bernie Sanders (D-Vt.), who describes himself as a Democratic socialist, will win the Democratic nomination because he leans too far left.
"
I thought the event was great. It was absolutely worth my time, and I feel like it helped me grow as a student and professional.
— Nicholas Moore, business junior
"I know for sure that he didn't think, 'I'm going to be the Democratic nominee,' Crowley said.
Also, Crowley said leading Democratic candidate Hillary Clinton could be the Republican Party's unifying force. She said Clinton could bring the party together more than anything or anyone, because the party members would be against her.
However, Crowley said she is unsure if Clinton can turn out the coalition that elected President Obama twice. She said Clinton will need to attract the young and minorities.
"At Harvard, I was stunned by how so few people were excited for Hillary Clinton," Crowley said.
Crowley said people think Clinton is smart, but she believes politicians need to be more than just smart. She said they have to connect with voters.
"You have to reach," Crowley said. "You have to touch people."
Questions
After her speech, Crowley answered questions from five attendees.
Nicholas Moore, business junior, asked the first question. He said he developed his question after Crowley said voters are wanting the presidential candidates to be authentic, and numerous people perceive Trump and Sanders as authentic.
"I asked her if Congress persons on Capitol Hill were understanding this and if she thought it was making a difference in the way they managed their offices and campaigns, or if she thought it was a trend unique to this election and would pass after," Moore said.
Crowley responded by saying votes make a difference to politicians more than anything.
"She was effectively saying that politicians wouldn't be swayed by all of these voters looking for Trump's and Bernie's authenticity, but if this led to votes to one of these candidates, then they would pay attention," Moore said.
Jeremy Eiler, business senior, was another attendee who asked questions. First, he asked if she could guess who Clinton and Trump would pick to be their vice presidents. Then, Eiler asked Crowley if Trump would pick Sarah Palin as his vice president if he becomes the Republican presidential nominee.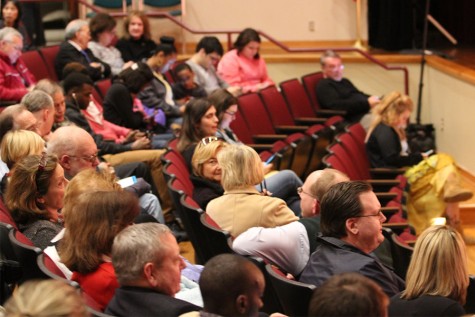 When responding to Eiler's second question, Crowley said Trump would be unlikely to pick Palin.
"They made that mistake once," Crowley said, referring to when McCain picked Palin to be his vice president when he ran for president in 2008. "They won't do it again."
Attendees' perspectives
Richard Striegel said he attended the event because he thinks Crowley has been an important analyst and political commentator on TV, and she communicates the perspective of Democrats and Republicans.
Isaac Brown, who received a Bachelor of Science degree in business from IU Southeast in 2012, said he attended Crowley's speech because he wanted to find out her perspectives regarding the 2016 election.
Cliff Staten, professor of political science and international studies, said Crowley is extremely knowledgeable about politics.
"She really knows politics right and left," Staten said. "She can tell it in a way that's entertaining."
Moore said he attended Crowley's speech because he respects her work. Also, he said he had seen ads for previous Sanders Speaker Series events, but he had never attended an event in the series before.
"I thought the event was great," Moore said. "The stage looked wonderful, I enjoyed the introduction by business school dean Jay White, and I very much enjoyed the question and answer session at the event's end. It was absolutely worth my time, and I feel like it helped me grow as a student and professional. Plus, I enjoyed that it was free to attend."
Chancellor Ray Wallace said Crowley's speech benefited IU Southeast.
"Having a national and international caliber journalist on our campus is what our university is here for: to provide a variety of voices and opinions to students, faculty, staff and community," Wallace said.
"
Go out and fight for what you want. Be passionate, but don't be driven by fear.
— Candy Crowley, former CNN chief political correspondent
Dana Wavle, vice chancellor for administrative affairs, said the event was successful.
"Candy did an excellent job providing a knowledgeable and experienced perspective on the 2016 election season," he said. "Her message was well received by a diverse audience."
Interview with Crowley
In an interview before her speech, Crowley said the 2016 presidential election has a different tone than past elections.
"This [election] seems more bizarre in some ways, but I think it's also indicative of a changing American voter," Crowley said. "And I think that's what we're watching play out here, is that within the parties — both of them — there's some real discussion going on about what do you stand for. That's always interesting."
Crowley said voters should pick three issues that are important to them and then see which candidate shares their views on those issues.
"No candidate is going to be with you on all the issues," she said. "So you have to figure out what's important."
Also, Crowley said she thinks voters should not be afraid of the possibility of having a bad president in the future, because she believes the U.S. will survive.
"I have a huge faith in our ability to get through just about anything, and I think that the fear that seems prevalent in this campaign, I think people can relax a little," Crowley said. "Go out and fight for what you want. Be passionate, but don't be driven by fear."
About the Contributors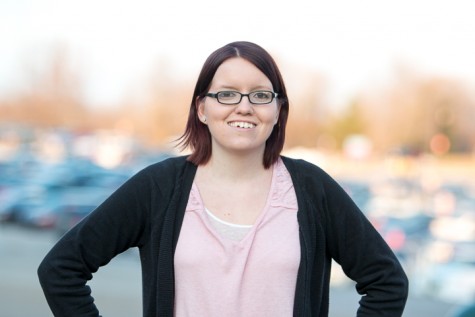 Kristin Kennedy, News Editor (Spring 2016); Social Media Coordinator (Fall 2015); Staff Reporter (Spring 2015)
Hey! I'm Kristin Kennedy, and I'm a news editor and social media coordinator for The Horizon! This is my third semester with this news organization. I'm...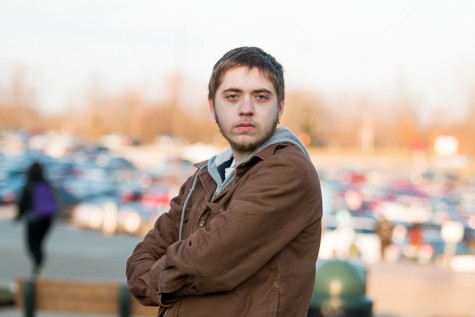 Brandon Looney, Staff Reporter (Spring 2016)
I'm Brandon. I have a passion for the arts, be they video games, anime, movies, songs, or dances. To me, the First Amendment is the most important, not...